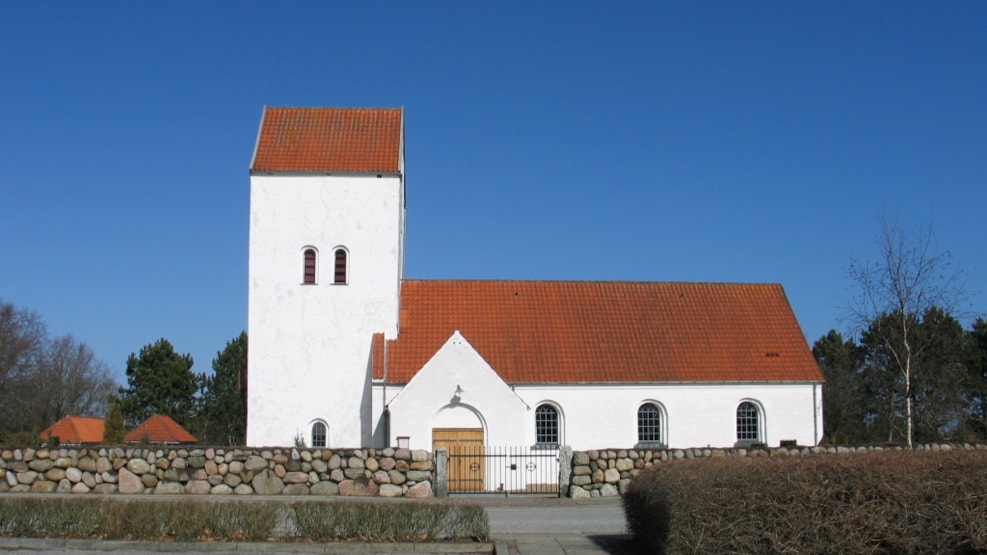 Resen Church
The church was built in the 14th century, but around 1590 Mrs. Magdalene Banner of Krabbesholm had it rebuilt with a tower, which gives the church building its distinctive feature.
The altarpiece and the pulpit is rococo from 1742, and the altarpiece was in 1983 decorated with a painting by the artist Sven Havsteen Mikkelsen called "Crucifixion".
The church was parish church for the owner of the nearby manor house Krabbesholm, who has several memorial tablets about its owners and their family.