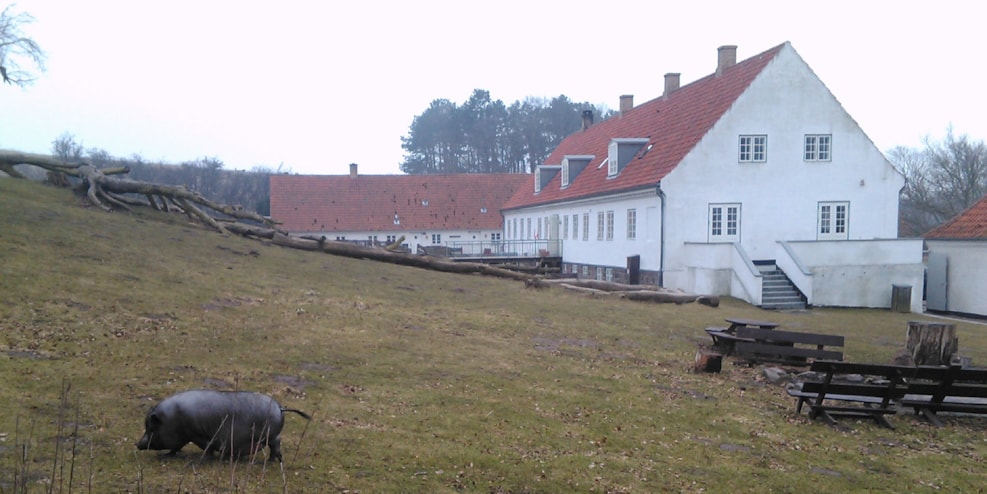 Roesnaes Nature School
Røsnæs Nature School
Røsnæs Nature School on the Røsnæs peninsula offers countryside experiences and nature guidance for children and adults.
Røsnæs Nature School at Røsnæsgården is run by Kalundborg Municipality in collaboration with the Danish Nature Agency. Røsnæsgården is situated in an area of outstanding natural beauty at the tip of the peninsula. Nature guidance is free of charge to schools and institutions in Kalundborg Municipality.
The tip of Røsnæs in Zealand's westernmost point. Røsnæsgården was acquired in 1964 by the State with a view to making the area more accessible to the general public.

Download a map
The woodland and grassy areas are open to the public. A walk is marked out with yellow dots on rocks, trees and posts. The walk is around 5 km in length. The terrain is undulating and the paths are rough and uneven, leading across stony beaches and through fences. The beach may become flooded at high tide,  in which case you can take the paths along the top of the slopes.