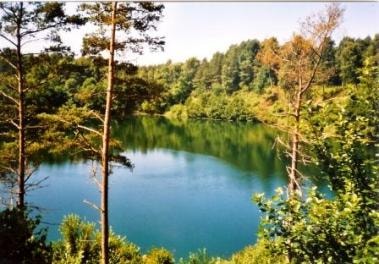 Rubinsøen Bornholm
Rubinsøen Lake is a gold mine for pike fishing. The stock in the lake is big and the same goes for the individual fish. Pike weighing 5 to 6 kilos are regularly caught here.
Anglers have ideal opportunities. The Rubinsø Lake is a former coal pit and it can be difficult to fish in some spots due to its steep, impassable slopes.
The fishing licence is the same as the one for Safir- and Smaragdsøen lakes and can be bought at Bornholms Velkomstcenter.