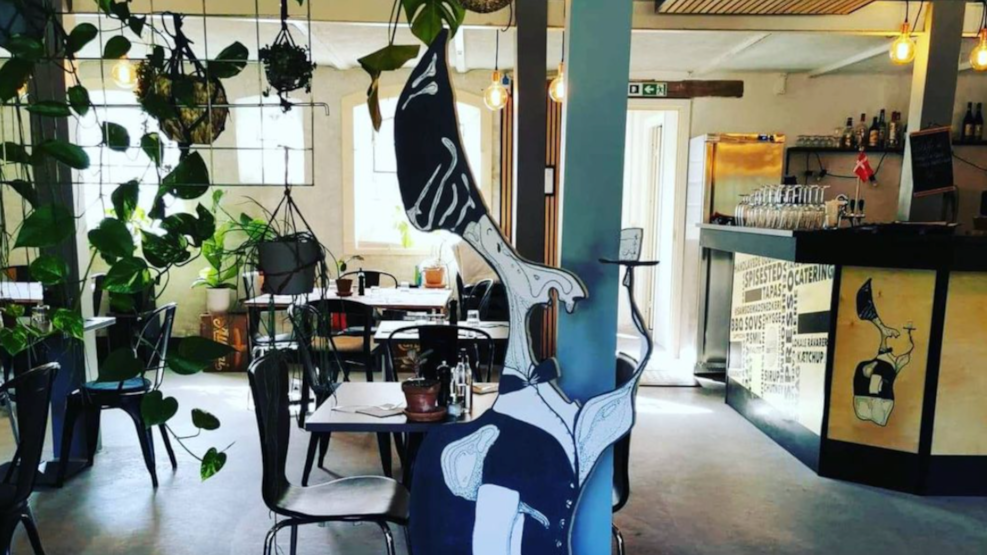 Samsø Madsnedkeri
A visit for the taste buds
Tasty treats await you at Samsø Madsnedkeri. In season, it is possible to visit the atmospheric restaurant, which serves street food and side dishes based on Samsø raw produce.
If you are on Samsø it is a must to come and try our crisp Samsø chips, our potato gnocchi or one of many other exciting dishes. It is also possible to drop in for a cup of good coffee, a delicious cocktail or something else to satisfy your palate.
At Tingvej 13 you also have the opportunity to taste and buy products from Samsø Madsnedkeri's own product line, which consists of gourmet [Kætchup], BBQ sauce, Samsø Salsa and Chutneys, Grissini made with Samsø flour among many other delicious gourmet goods. Also try the popular range of tasty oils, syrups and vinegars from Samsø Landkøkken (Samsø Country Kitchen), produced by Samsø Madsnedkeri.
Catering
Samsø Madsnedkeri also offers catering to smaller or larger parties. Our catering menu is on the website and consists of smaller tapas dishes delightful to both the eye and the palate.
The history
Samsø Madsnedkeri opened its doors in 2017 and with its high quality and cosy atmosphere quickly became a popular eatery for people of all ages.
In 2019, Samsø Madsnedkeri was given the opportunity to expand both its restaurant business and product line by moving into Tinggården in Tranebjerg, thus creating an ideal setting for the business's new, creative playground.