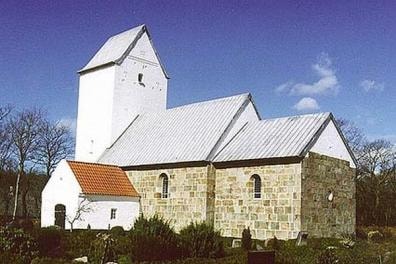 Sdr. Vium Church
Romanesque choir and nave. Gothic tower. Late gothic crucifix, altar piece from the beginning of the 1600s, pulpit from 1616.

Main restoration 1978-81. Because of the restoration the church is back to its original appearance and very beautiful and worth visiting if you like to study church buildings. The font is the oldest thing in the church the crucifix came after and is worth seeing.

The church is open from about 09.00 am to 05.00 pm depending on the ringing times.