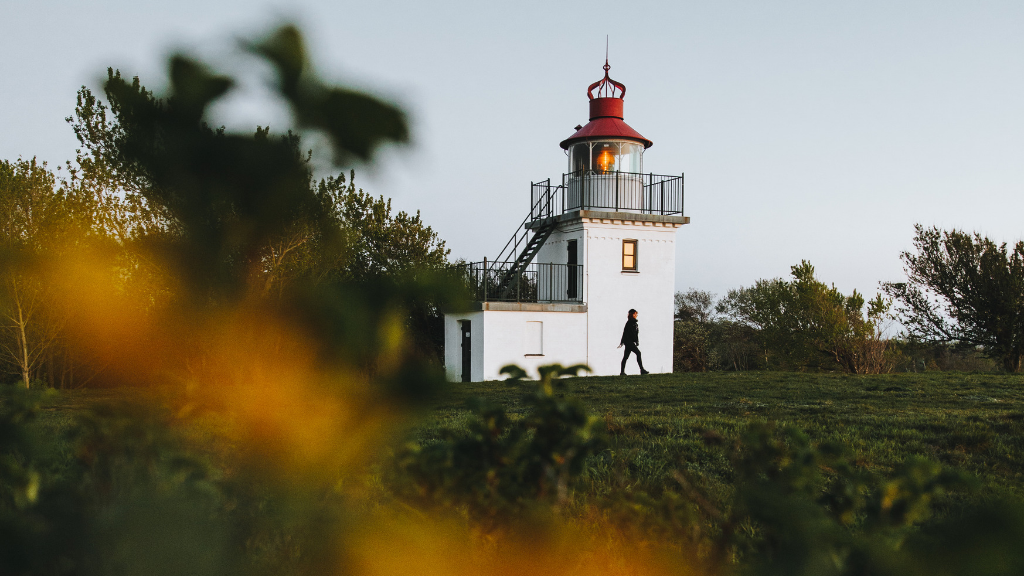 Spodsbjerg Lighthouse
Spodsbjerg Lighthouse is located in a partially protected area with steep coastal slopes and hilly regions. From Spodsbjerg, there is a magnificent view over the Kattegat towards Hesselø.
A unique spot in Halsnæs, and worth a visit for anyone staying in the area.
Spodsbjerg is an approximately 30-meter high moraine cliff on the coastline between Hundested and Kikhavn. Take a walk at Spodsbjerg and get both beautiful natural and cultural experiences. The current guy was set up in 1907, but there has been a guy on site since 1865. You can only see the Spodsbjerg Lighthouse from outside.
Knud Rasmussen's House and Memorial:
Near the lighthouse is Knud Rasmussen's House and the memorial service for Knud Rasmussen. Here, polar researcher Knud Rasmussen worked between his many and long expeditions in Greenland. The house is open from Easter to week 42. Tuesday-Sunday from 11 am. - 4 pm. and Wednesdays until 8 pm. Entrance DKR. 60.-