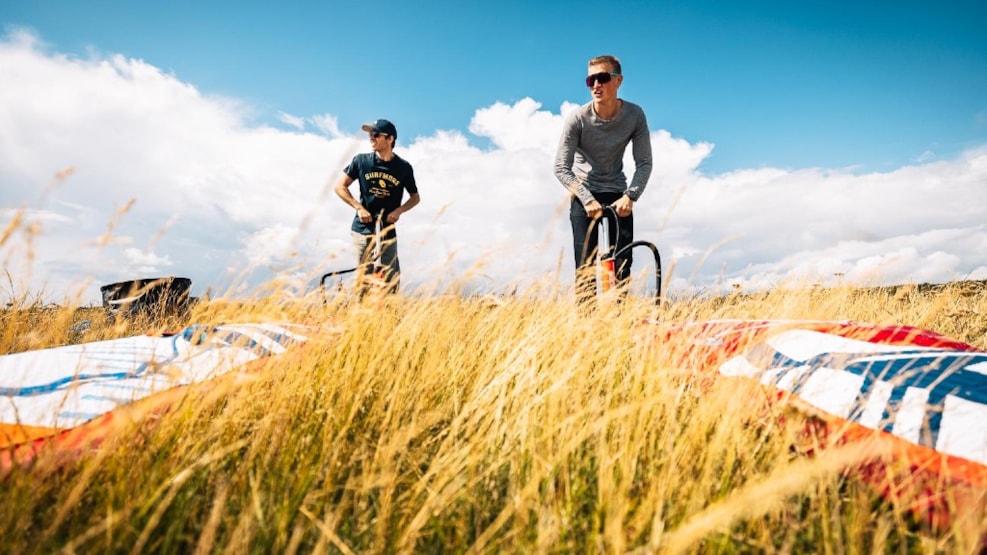 SURFMORE - SUP and kayak rental in Skive
The Limfjord area invites you to many fun hours on the inlet with SUP and kayak. And luckily for you, you don't need to buy all the equipment to try it. At SURFMORE you can rent sup boards, wetsuits, kayaks and swimsuits from their stock in Skive.
From the stock in Skive you have the opportunity to rent on a daily or weekly basis. If you want to rent a sup board the entire holiday, this can also be arranged.
If you want an instructor or a course in relation to sup or kayak, please contact SURFMORE for further information. And if you want to rent equipment for windsurfing, please also contact SURFMORE
You book your equipment online and pick it up at the stock in Skive.
Activity trailer for schools, clubs, family parties, etc.
You also have the opportunity to rent a trailer with equipment, sup, wetsuits and swimsuits. This trailer is mostly for schools, clubs, institutions, etc., who have arranged a fun day at the Limfjord. The trailer can be rented daily.
If you also want an instructor, please contact SURFMORE.
Do you want to know more?
You can read more about rental of sup and kayak at SURFMORE on their homepage (In Danish). Besides rental, you can also buy sup boards. Read more about SURFMORE.