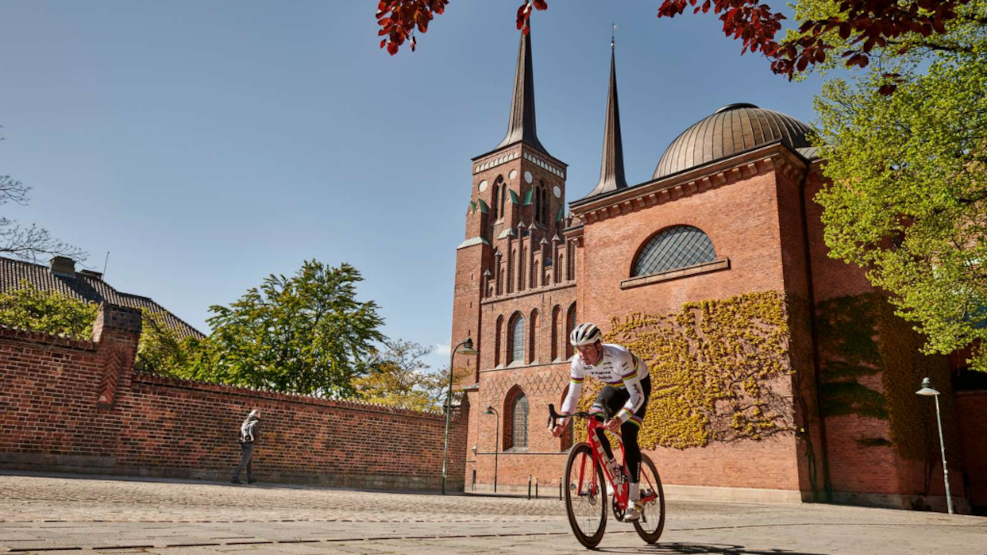 Tour de France 2nd stage - Regional cycle route no. 27
The 2nd stage of the Tour de France route offers Denmark's most beautiful fjords and Zealand's fantastic coastline
Stage 2 starts in beautiful, historic Roskilde and then drives through picturesque landscapes along fjords and over hills, along the fantastic west coast and ends in Nyborg. The Tour de France field was allowed to run across the Great Belt, while you have to hop on the train from Korsør to Nyborg. It is easy to find your way back to the route from the stations. Along the route is a wide range of exciting experiences for both young and old.
The start in Roskilde
In the historic medieval town of Roskilde you can sail out on the fjord from the Viking Ship Museum, visit former queens and kings in Roskilde Cathedral, and experience the Danish Rock Museum RAGNAROCK. Drive through the National Park Skjoldungernes Land's unique landscape, and learn about Vikings and legend kings at Lejre Museum and in Sagnlandet Lejre.
Along the fjord and forest
The trip continues along the fjord and through forest, and close to the route you will find Brofelde Observatory, where you can explore the wonderful world of science. Or take a trip in the time machine to the middle of the 20th century in the experience center Nyvang.
Try your hand at the mountain stage
The route goes along the Ice Age route, and takes you through UNESCO Global Geopark Odsherred's magnificent ice age landscape and you have to get on your feet on the mountain sprints at Asnæs Indelukke, Høve Stræde and Kårup Strandbakke.
Drive along Zealand's fantastic coast
Enjoy the beautiful nature on Røsnæs and take a small de-tour to Kalundborg and see Northern Europe's only 5-tower central church or the city of poets, Sorø.
See much more about what you experience along the route here