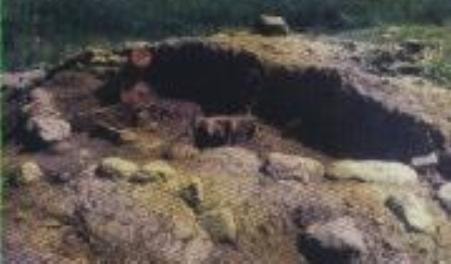 Ulkerup Landsby
The village of Ulkerup was established about the year 1300. It was owned by the king and the farmers had to pay annual taxes for the right of using soil.

In the years 1750 to 1760 the terrible cattle plague raged and the farmers suffered great losses. In 1782 the king decided to close the village because of the bad financial circumstances.

The village is situated in the middle of Ulkerup Forest and the area makes a total of 4 hectare.