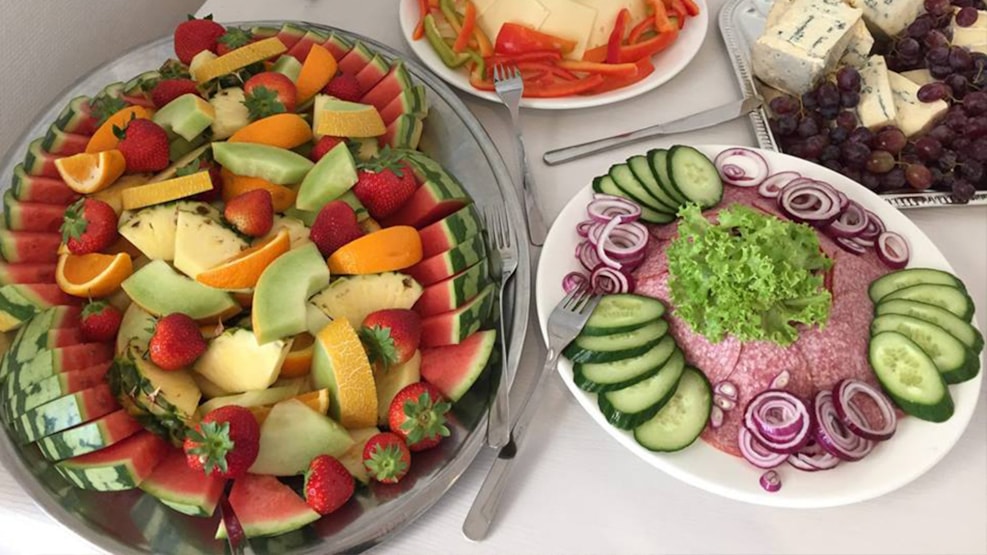 Vesterlyng Café
Vesterlyng Café
Welcome to Vesterlyng Café

Vesterlyng Café welcomes campers, caravanners and other visitors to our family-friendly premises, both indoors and, weather permitting, on the terrace outside. Everyone is welcome to satisfy their hunger here; from snow suit to combover. We serve both "granny's favourites" and contemporary café dishes; from fried steak tartare to Luxury Lyng Burgers, fresh fish and a dish of the day guaranteed to satisfy your hunger, all at reasonable prices. 

We naturally adapt portion sizes for younger members of the family. We serve brunch every Sunday during the summer.

We put our hearts into our cooking, as well as first rate ingredients, preferably sourced locally and organic whenever possible. 

Events and parties can be booked all year round. Kids' birthdays, christenings, business lunches, weddings, brunch, family gatherings, Christmas parties, whatever you want. Can be combined with a stay in one of our luxury cabins, Adventure Golf, a dip in the pool, a round of virtual amusement park fun or a GPS mobile game.

Contact for an offer that will suit precisely your event.

Welcome!