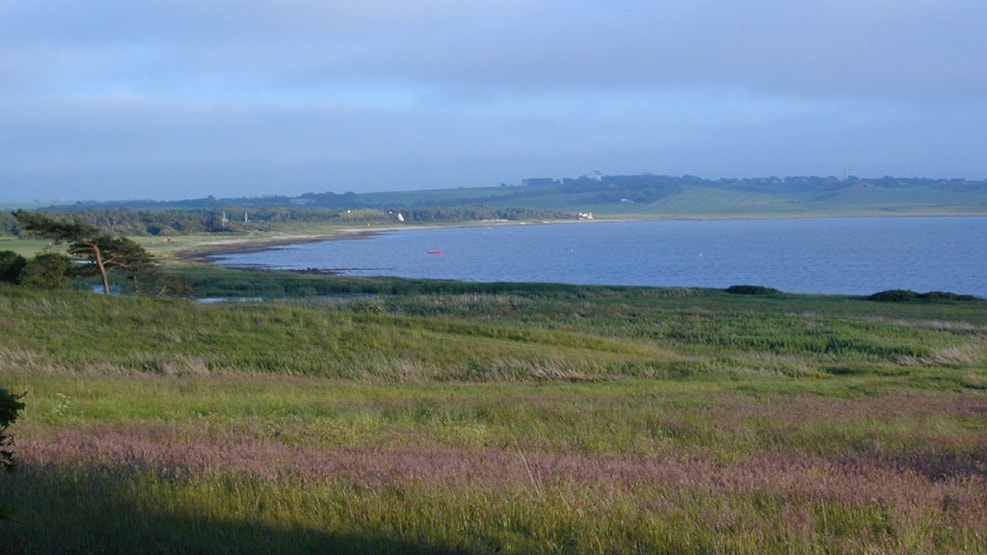 Vikinge-nauster viking boat shelter
Naust is a word of Old Norse origin, meaning a boat shelter, where ships stand in the wintertime. The nausts date back to the viking age or the early mediaeval times. They appear ½ metre high and 28 metres long bunds with the opening facing the fjord. Presumably, the ship was pulled ashore between the bunds by means of drawplate holes.

Here it was supported by poles and covered by boards, resting partly on the ship and partly on the bunds. The ship could stand here protected against wind and weather, during winter.