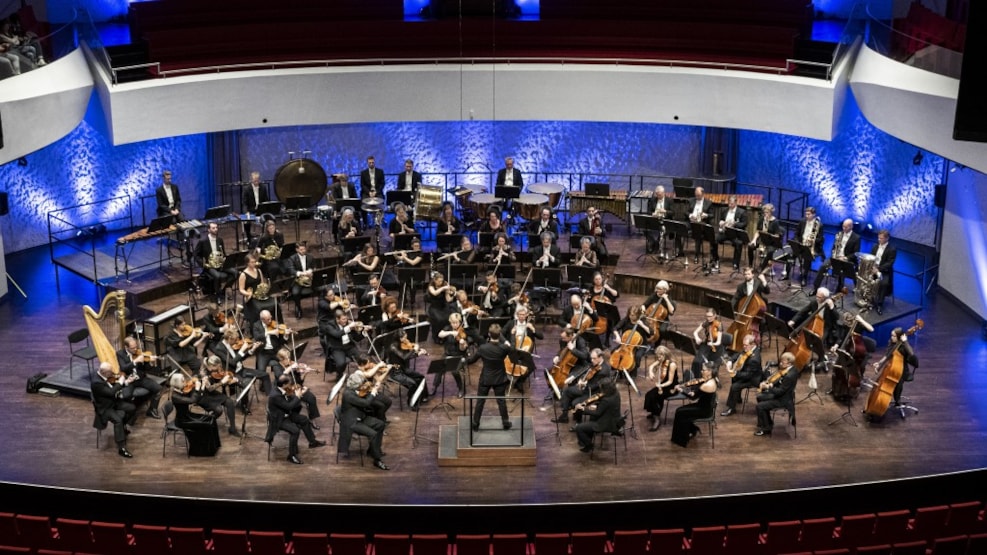 Aalborg Symphony Orchestra
Aalborg Symphony Orchestra was founded in 1943 by the fiery soul, Jens Schrøder, who was principal conductor until 1979. Today the orchestra has 65 musicians and gives close to 200 concerts a year.

The orchestra tours all of Denmark as well as abroad. Aalborg Symphony Orchestra has enraptured audiences in Germany, France, Norway and Sweden – not only by themselves but also accompanied by world-renowned artists like Andrea Bocelli and Sting.
The orchestra plays an important part as opera- and ballet orchestra as well as at guest performances by the Royal Danish Theatre and Jyske Opera. Aalborg Symphony Orchestra also makes an extraordinary effort by teaching children about classical music. Every year the orchestra is involved in a large number of children's concerts and other events where they bring their mascot Chopingo.
Performances with different artists
Throughout the years, Aalborg Symphony Orchestra has performed with a number of artists such as Jean-Pierre Rampal, Victor Borge, Birgit Nilsson, Yehudi Menuhin, Anne-Sophie Mutter, José Carreras and Kiri Te Kanawa.
The orchestra has recorded several CDs with mostly Danish music, but also works by Siegfried Wagner and George Gershwin. They also have their own Youtube channel where you can follow the wonderful, melodious universe. 
Read more about Aalborg Symphony Orchestra and their concerts...