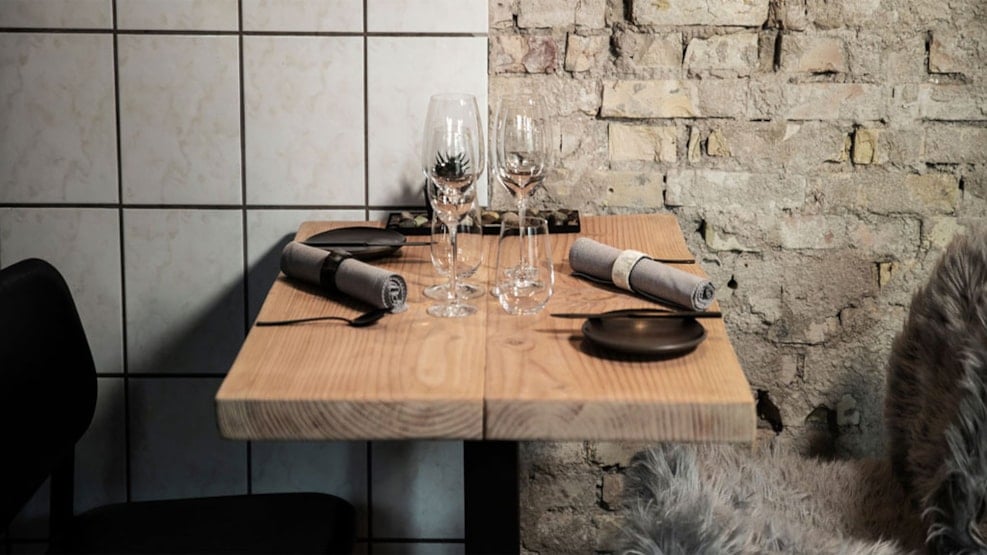 Green Experience
Alimentum
Gourmet is one of the pivotal points at Restaurant Alimentum, which the previous two profiles at Restaurant TABU are in charge of.
At Restaurant Alimentum, the raw materials reflect the organic farming at Højgården located in Lille Vildmose which the restaurant is working closely with. Ecology, greens, the sea, and the surrounding meadows are highly prioritised which are reflected in the restaurant's menu. In addition, the restaurant owners have created a dining environment with a relaxing atmosphere in an urban style with elements of nature.
In Latin, Alimentum means food and thus the name reflects the restaurants simple profile, offering high quality food of which hand-picked raw materials from northern Jutland, seafood, and sustainability are in focus. 
Additionally, the restaurant carry the Organic Cuisine Label.
Read more on alimentum.dk (Danish)