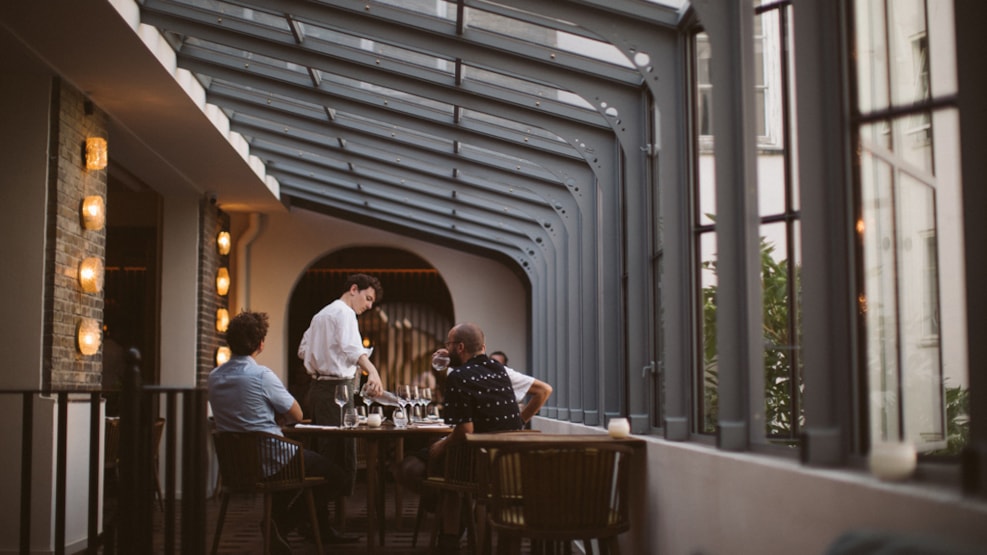 Alouette
What might be the most beautiful restaurant in the city is also the one that's the hardest to find. Michelin-decorated Alouette hides in a raw neighbourhood on Islands Brygge and serves contemporary and refined tastes with the best produce of the season.
Restaurant Alouette has a Michelin star in the Michelin Guide Nordic from 2019, after only being open for about a year. It retains its star. Alouette is run by American chef, Nick Curtin, together with his wife, Camilla Hansen. Along with chef, Andrew Valenzuela, who's also from the USA, they run the kitchen where they draw inspiration from the USA's many cuisines as well as from their time in some of Copenhagen's best restaurants, including Noma.
The style in the kitchen isn't characterized by any dogmas besides what seasonal produce that enters the doors. In Alouette, quality of ingredients and the relationship to their suppliers are what matters the most. There's a fixed 5-course menu that constantly changes with the seasons.
Alouette hides within the same courtyard as a bunch of music studios and the workshop of Københavns Møbelsnedkeri. Both worlds are highly visible in the design of the restaurant, which Københavns Møbelsnedkeri designed from scratch. Everything from the floors, the kitchen to the tables are designed by them, which creates a certain calm in the look of the space.