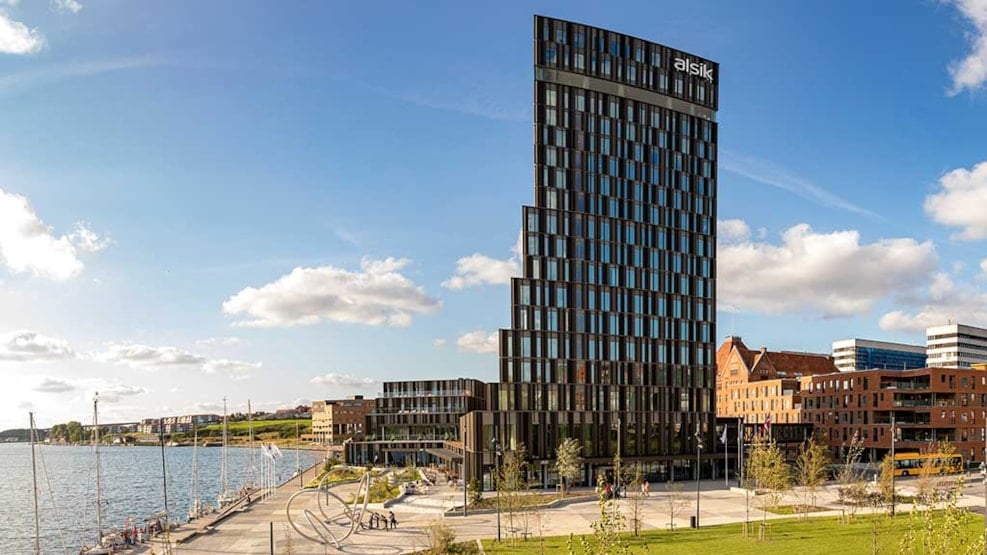 Alsik Hotel - Meetings and Conferences
At Alsik, we have created a perfect setting for your event, no matter if this involves single-day meetings, creative workshops, trade fairs, major business events or conferences lasting several days.
As a newly built, ultramodern meeting and conference hotel, Alsik offers a comprehensive, flexible business area that can be meticulously tailored to meet your needs and embodies the very latest in conference and meeting technology.
The conference area itself covers 1,500 m2, which enables meetings and conferences of every size and set-up. The area includes nine specially-designed conference and meeting rooms as well as an exclusive boardroom. The two biggest conference rooms can be joined into one room covering 372 m2, accommodating roughly 300 participants. The room opens directly onto a large inviting patio overlooking the inlet Als Sund.