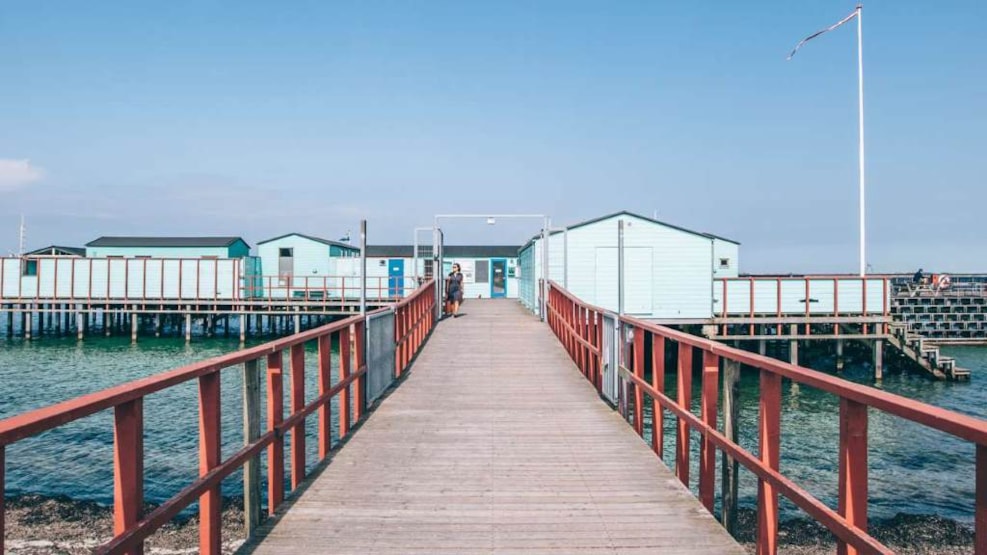 Amager Helgoland
Amager Helgoland is a bathhouse, which is located at the Northern end of Amager Beach. It is open during the summer, but is also open for winter swimmers during the winter.

The new Amager Helgoland was built in 2008 by Frtid & Idræt. It has wooden deck and bassins, where the whole family can enjoy the sun during the summer.

The deck (including buildings) is 3,207 m2.