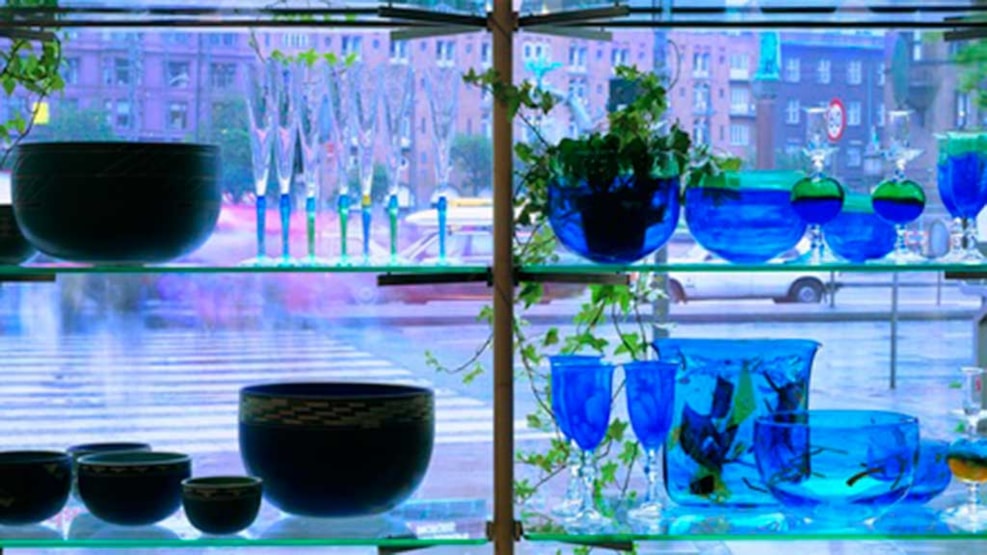 Annette Wie Glass Art
Annette Wie has worked with glass art for several years, and makes both dishes, candlesticks, ornaments and reliefs. The glass art can be found in the art gallery "Kunst uden Rammer", located in Nibe.
Annette is fascinated by the many possibilities of working with glass, which include painting on glass and the layer on layer technique used in order to create depth. Currently, Annette resides by the sea and her artwork therefore often reflects the colours of the sea.
Annette Wie exhibits her work at Galleri Kunst uden Rammer.
If you want to learn more, visit Wie Glaskunst's webpage (in Danish).