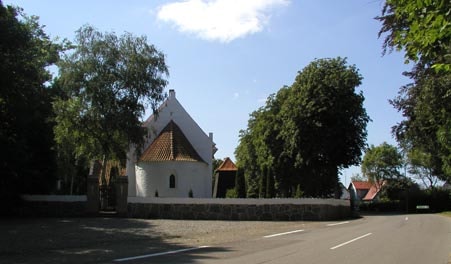 Arninge Kirke
Originally Arninge Church was a district church, because at that time it was called Arninge District, and the church is regarded as one of the oldest in this part of the country, since it was built of bricks from the 12th century.

The church has not a belfry, but a bell frame from the Middle Ages is placed in the churchyard.

The altarpiece made of brass Baroque has been made from Henrik Werner in 1644.

The church and its furniture were modernised in 1937.

Admittance: Contact the gravedigger on the churchyard.