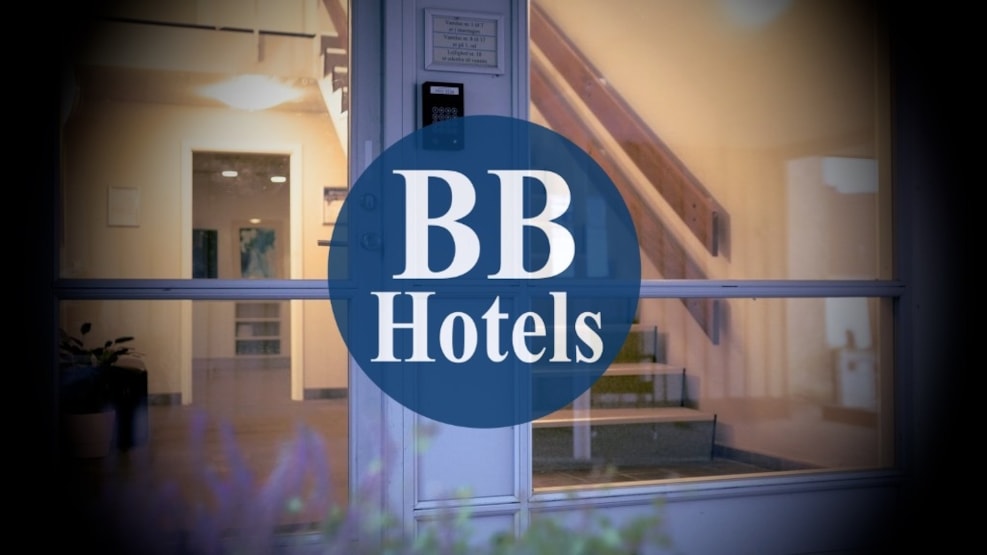 BB-Hotel Frederikshavn - The Tourist Hotel
BB-Hotel Frederikshavn "The Tourist Hotel" is a cosy self-check-in hotel located in the heart of Frederikshavn – close to many excellent restaurants, cafés and shops and only a 10-minute walk to the ferry terminal with departures to Læsø, Hirsholmene, Sweden or Norway.
The hotel offers a cosy patio and free parking and has a holiday apartment with 6 beds and 17 additional hotel rooms with private bathroom, flat-screen TV, wardrobe and desk. Many of the rooms have direct access to the hotel's cosy patio. You can check-in from 13:00 o'clock on the day of arrival and must check-out before 11:00 o'clock on the day of departure.
The canteen offers free coffee/tea around the clock. The breakfast buffet costs only DKK 50,- per person.
Free parking right in front of the hotel. Long-term parking without a hotel stay is also possible.
BB-Hotel Frederikshavn is a self-check-in hotel with normal hotel standard at reasonable prices. For example only DKK 540,- pr. night in a single room or DKK 730,- for two persons in a double room pr. night. Bookings are made via the internet. Your key is a door code, which is received with your invoice via email. Book directly on the homepage www.bbhotels.dk/en in order to get the lowest rate.

The hotel is a 100% non-smoking property, where pets are not permitted.