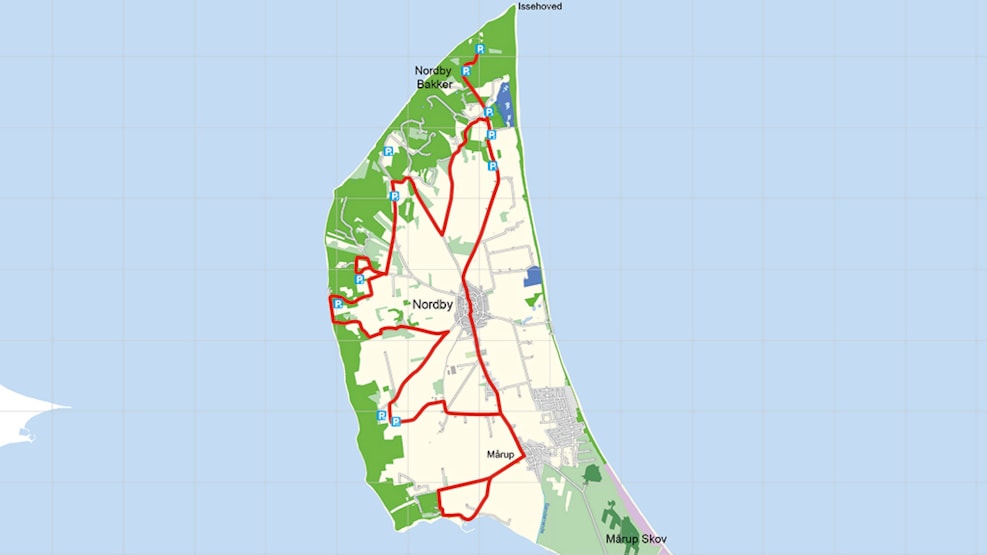 Bikeroute - The dotted
The route is approx. 24 km

The route takes up the challenge of the hilly terrain on the North Island on both asphalt and dirt roads. Start from Mårup and go towards Mårup Harbour. From the harbour take the dirt road up to the slopes and the stunning views of Sælvigbugten (bay) and the
central part of Samsø.

Back in the saddle go to Nordby Church, where the route continues along Møgelskårvejen to Møgelskår - it is a must to go for a walk in
the "groove".

Take Møgelskårvejen towards Nord-by and turn left at Solbjergvejen towards Vestballevej and Ballebjerg.

After enjoying the view at Ballebjerg you go through Langdalen via Lystoftevej and Møllevejen to Issehoved - the northern tip of Samsø. From Issehoved take the asphalt road back to Mårup.