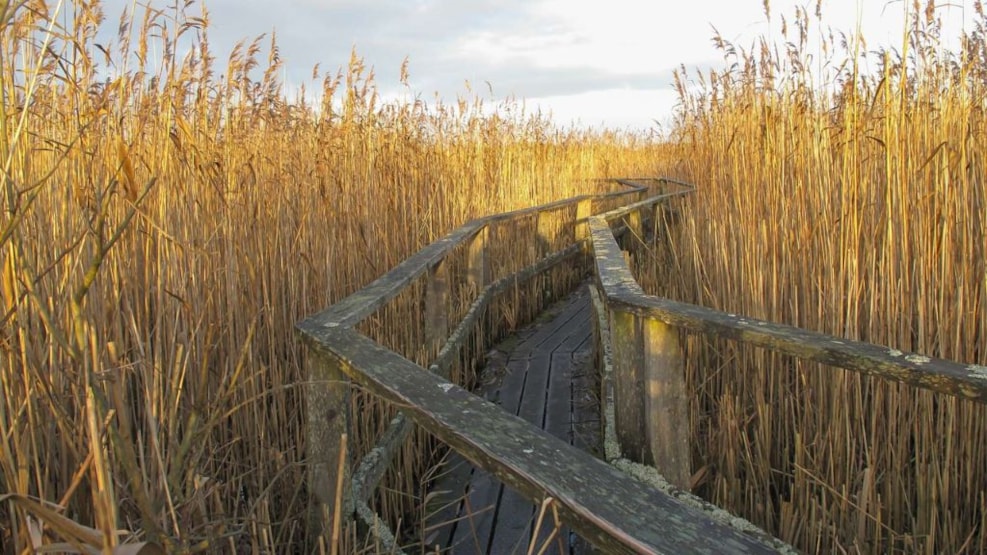 The bird sanctuary at Gundsømagle Lake and Reed Beds
Gundsømagle Lake and Bird Sanctuary is a great day out for the whole family. The 300 hectare lake area has two covered bird towers connected by an 800 metre long footpath and a 300 metre long footbridge through the reed forest. The footbridge is unique in Denmark and offers a unique opportunity to experience the birds and wildlife of the reedbeds up close. It has been built to give you the feeling of "getting lost" in the reeds, and there are benches along the way for you to rest on.
The walk to the reedbed takes you along a footpath through an enchanted forest with crooked trees and many opportunities to see birds, frogs and plants along the way. The footpath passes between two bird-watching towers, from where you have a beautiful view of the landscape and the lake with its exciting birdlife, including bearded tit, heron and marsh harrier. Gundsømagle is a bird sanctuary owned and managed by the Bird Protection Foundation.
The cycle path "Jyllingesløjfen" passes by Gundsømagle lake and the bird sanctuary.
The car park at Fugletårn Vest is only a 40-minute drive from Copenhagen.
Directions: Follow the A6 from Roskilde towards Ølstykke. Take the exit to Gundsømagle and follow the road to Østrup. In Østrup there is a sign pointing to the car park on St. Valbyvej opposite the large white Østrupgård.