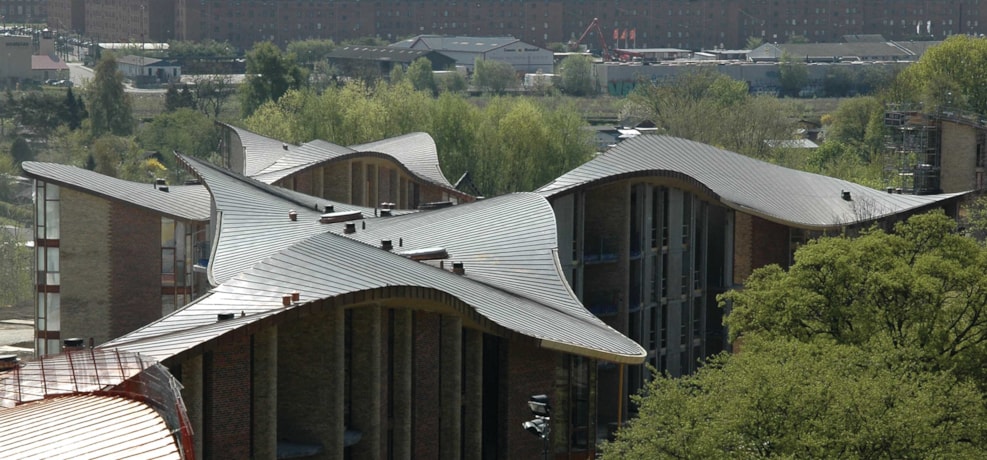 Bispebjerg Bakke
The overall shape and idea behind this extraordinary estate in the North-western part of Copenhagen were conceived in close collaboration with sculptor Bjørn Nørgaard, whose original and organic design lends a clear sculptural quality to the building.

The building consists of two structures winding like a snake through the scenery. Occasionally, these three to four-storey structures rise to eight storeys producing a towering effect.

Visual rooms
The materials used are solid and thoroughly tested: yellow and red bricks, windows made of wood, and roofs made of copper.

Bispebjerg Bakke's ground-breaking interior has curved, slanting walls, convex shaped windows and concave shaped balconies. Particular attention has been paid to providing a strong inflow of light to the rooms in order to create a spatial experience that is physical and visual.