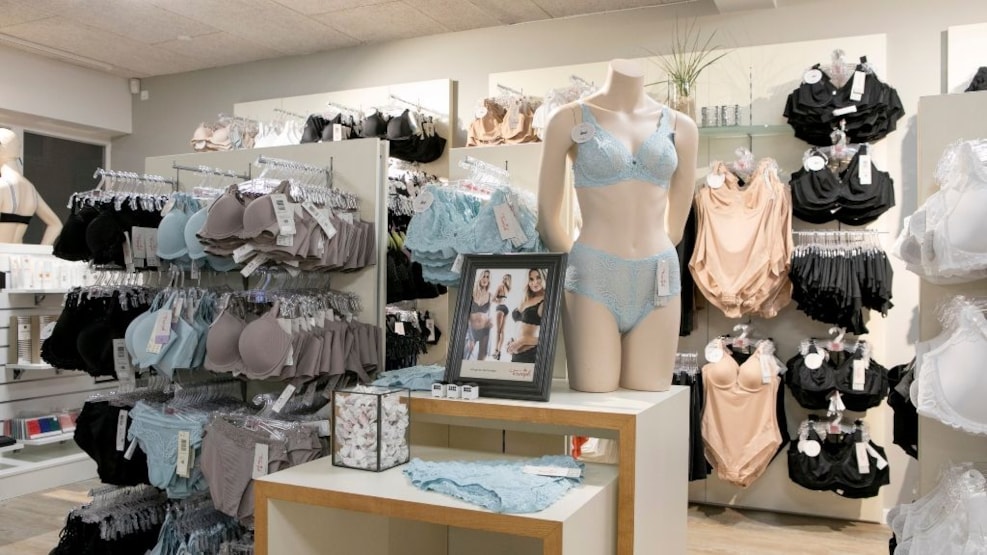 BlondeHuset - lingerie shop
Welcome to Denmark's largest lingerie store. Here you will find lingerie and bathing clothes fitting your mind and body. Blondehuset has a wide range of options when it comes to shape, size and style. But it is not all about the products. The stores personal stand by to give you the best help and service. 
Velkommen til Danmarks største lingeriforretning! Hos os kan du få lige det du mangler, og hjælpen er lige ved hånden. Foruden lokalerne, fører vi også et af landets største udvalg af lingeri og badetøj. Vi er alle sammen forskellige og det samme gælder smag og behag. Derfor er det vigtigt for os at vi har klassiske og farverige stile.  
Denmark's largest lingerie store by the best beach in Denmark!
Step into a world full of with comfort and marvelous laces. BlondeHuset (Lace House) helps you find exactly what you are looking for, regardless if it's lingerie, nightwear or bathing clothing. The store has over 15 different brands. That includes also the lager sizes.
You will find..
Denmark's largest selection of swimwear – all year! A-JJ cup
Lingerie from 15 well-known brands, A-K cup
Beachwear, nightwear, make-up from Nilens Jord and much more…
The personal strives to offer a far more personalized service than usual. They are very competitive within their field, and love to share knowledge with you. That is why, changing in the changing rooms takes a little while longer, than usual.This way they can ensure the products are the right choice for you.