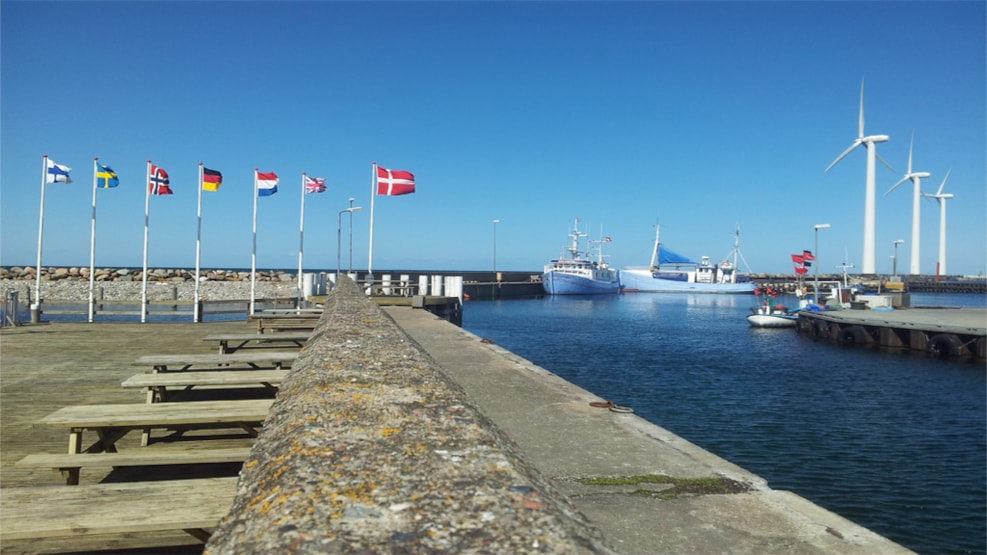 Bønnerup Marina
Bønnerup Marina is an oasis on the northern coast of Djursland. Here, you can experience a harbor of exceptional quality. With its idyllic location, you will be enchanted by the breathtaking surroundings. Whether you drive or sail to Bønnerup Harbor, you have come to the right place!
Space for 250 boats
At Bønnerup Marina, there is room for up to 250 boats. The harbor is equipped with state-of-the-art facilities that make your experience extra comfortable. Enjoy the modern sanitary facilities, where there is also shore power and fresh water supply on all docks, as well as wireless internet that ensures you can stay connected with the outside world.
The charming tourist life at Bønnerup Beach
Families with children love the playground, which offers plenty of fun and games, where you can also relax on the large outdoor terrace by the community house, use the barbecue, and enjoy the beautiful surroundings.
And if crab hunting is on the agenda, there are two exciting basins at Pier E and at the slipway waiting to be explored!
If you are an enthusiastic camper, you can set up camp south of the slipway and enjoy the breathtaking view of the beach as the sun sets in the Kattegat. It doesn't get more idyllic than that!
Bønnerup Beach - history and charm
Bønnerup Strand was founded by 4-5 families more than a hundred years ago. They settled here as fishermen, and gradually, the small community grew larger and larger. The old fishermen's houses from back then can still be seen along the beach.
Bønnerup Strand is filled with history and charm. The old fishermen's houses along the beach bear witness to the area's rich past. Bønnerup Harbor was previously an island harbor, connected to the village by a wooden bridge. The harbor was only connected to the mainland in 1968.
Today, you can enjoy various dining options, find an ATM, a bakery, and the local grocery store, Dagli' Brugs, within walking distance. At the local Dagli' Brugs, you can also buy bottled gas. Here, you have everything you need for an unforgettable vacation.
Bønnerup Harbor
Two defibrillators are installed in the harbor area - one at the service building of the fishing harbor on the north side and another at the slipway on the south side of Bønnerup Strand Sejlklub's clubhouse.
Visit the website www.boennerup-lbh.dk and find prices and rates, as well as tips for planning your dream vacation at Bønnerup Marina.
See what others are sharing on Instagram