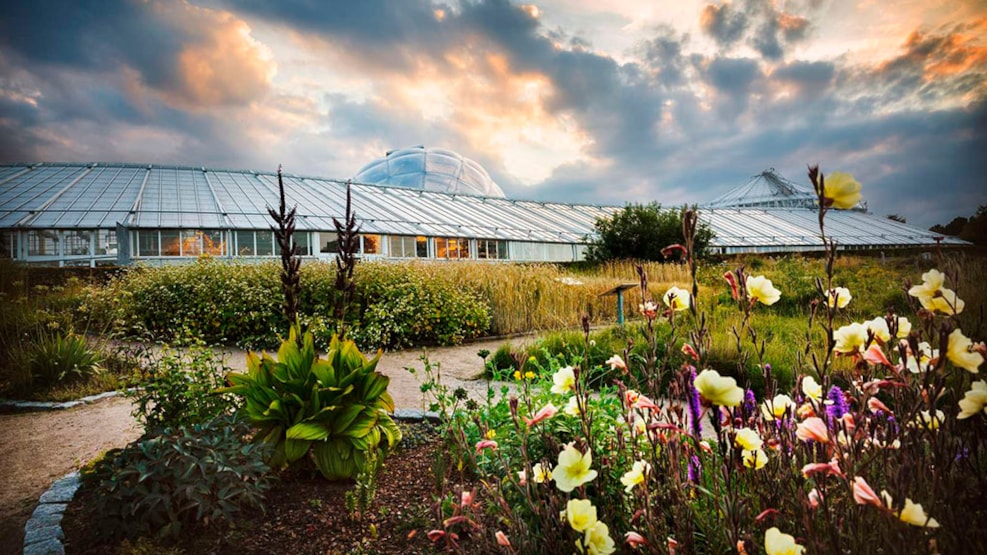 The Botanical Garden
The Botanical Garden is a green oasis just to the west of Den Gamle By "The Old Town Museum" the Urban Museum in the centre of Aarhus. It is open to the public all the year round and is well worth a visit in all seasons of the year.  
Great selection of plants
The garden section contains plants from the different habitats found in Denmark, placed in groups so you can see what grows where. There is also a special section containing the best known medicinal plants. A rockery situated in the centre of the Botanical Garden displays plants from many mountainous regions from the entire world.
Picnic in the garden
You can find tables and benches in all parts of the garden so it is easy for you to sit and enjoy a packed lunch. If you bring a disposable grill, you can use the tables with a metal plate in the middle for the grill. The used grill goes in the special rubbish bins for disposable grills.
Started in 1873
The Botanical Gardens originally started in 1873 as an experimental place for fruit trees and other useful plants. This place later became The Garden Society of Jutland with a pioneering spirit working hard to supply private gardens with healthy products worthy of cultivation.
Take a walk through the Botanical Gardens
Walking through The Botanical Gardens you will see the the Hessel Brook, a small outlet of Aarhus Stream, running a steepsided waterway from Aarhus Stream and Egaa Stream.
In the Botanical Garden you can enjoy collections of theme beds, bogs, beech woods and dunes.  
Tropical Houses
In the Botanical Garden you can also visit the Tropical Houses which shows you suptropical and tropical plants.

The Botanical Garden is one of many impressive green areas in Aarhus.
See what others are sharing on Instagram