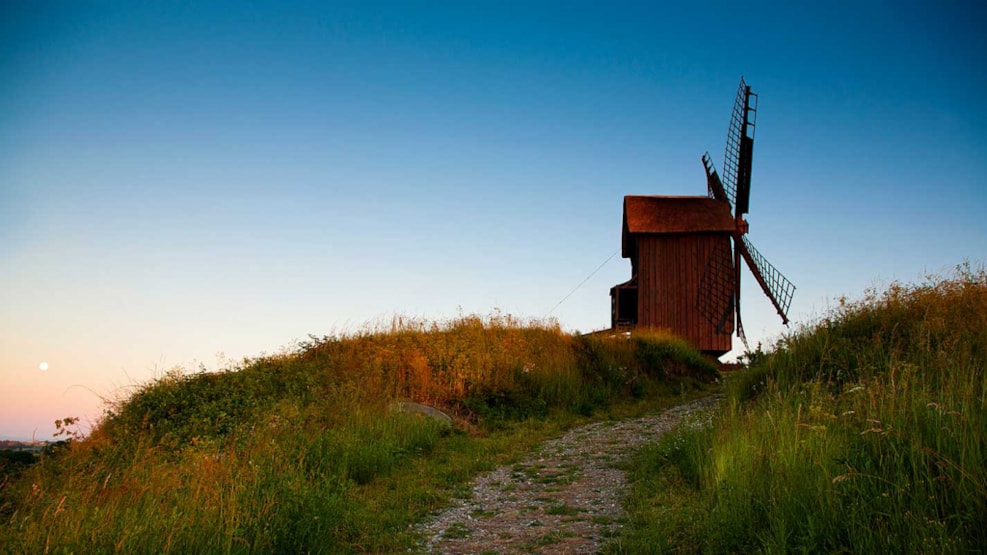 Brundby [Brombøy]
Nesting cosily between hills south of Tranebjerg, Brundby is one of the larger villages of the island with artists, artisans, galleries and the charming Brundby Hotel in the middle of the town.
One of Denmark's oldest post mills is located on the outskirts of the village. It is open for visitors in the summer months. Brundby Stubmølle (Brundby Post Mill) is one of only 16 remaining post mills in Denmark. Dendrochronological tests have shown that it might be the oldest, or perhaps, second oldest, post mill in Denmark.
No one knows exactly when the post mill was built but in the 17th century it used to be on an island called Endelave. In 1683 it was sold to Samsø and re-built on "Dansebjerg" south of Brundby. In 1817, the mill was moved once again and re-built on its current spot on Kolhøj where it was in operation until 1939.
In 1965 people started restoring the run-down derelict mill, until an association took over the maintenance and showcasing of the mill in 1983.
From the mill, there is a hiking route that takes you to Ballen.