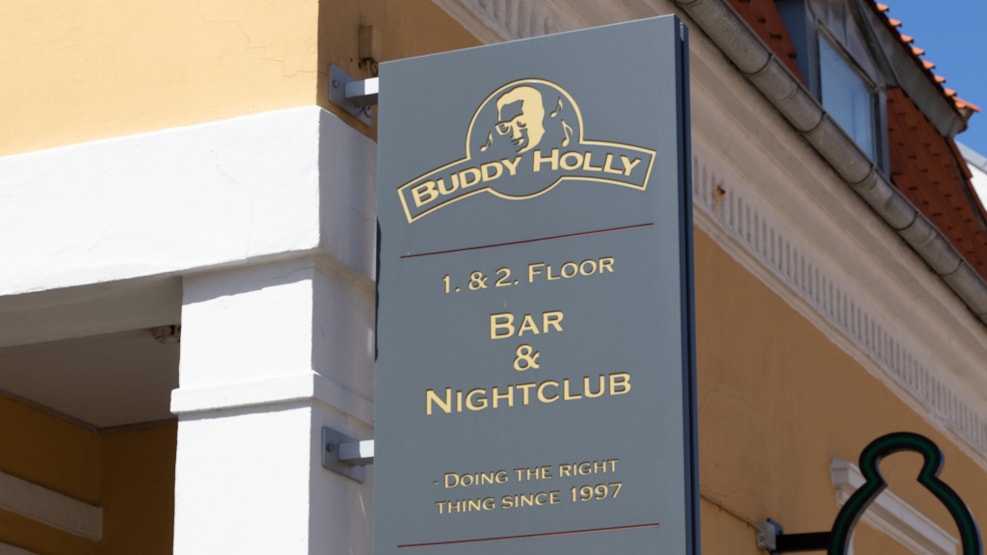 Buddy Holly Skagen
If you are looking to party, dance and a cozy get-together, head to Buddy Holly - the city's disco, where you can dance the night away to the tunes of all the hot hits throughout the time. You will find them on Havnevej 16. Bring your friends - They look forward to see you.
Buddy Holly Skagen opened on Saint John's Eve 1997.
Where the house had undergone a major renovation from restaurant / disco PH Huset to the current 3-storey dance floor.
Buddy Holly and Kælderen (the basement) has since the start been one of the most visited dance venues in Skagen and is under constant development. They put a lot of emphasis on service, and no matter where you are in the house, it is their goal that you should meet friendly and welcoming staff. The staff regularly participates in courses to develop both professionally and personally.
The house is divided into 2 parts which are connected by a cozy backyard. The basement has almost achieved cult status, and the atmosphere can't be described, and must be experienced! The music style is rock 'n roll and sing along, as well as the best dance hits from 60s, 70s, 80s and 9s. The 2 upper floors offer a nightclub inspired by clubs in major cities. The music swings wide with an emphasis on the latest dance hits.
In the summer you will find them on Sønderstrand every day the weather allows. They organize Cult beach volleyball tournament with nice prizes and cold soft drinks for the participants. You will find them right up the promenade.