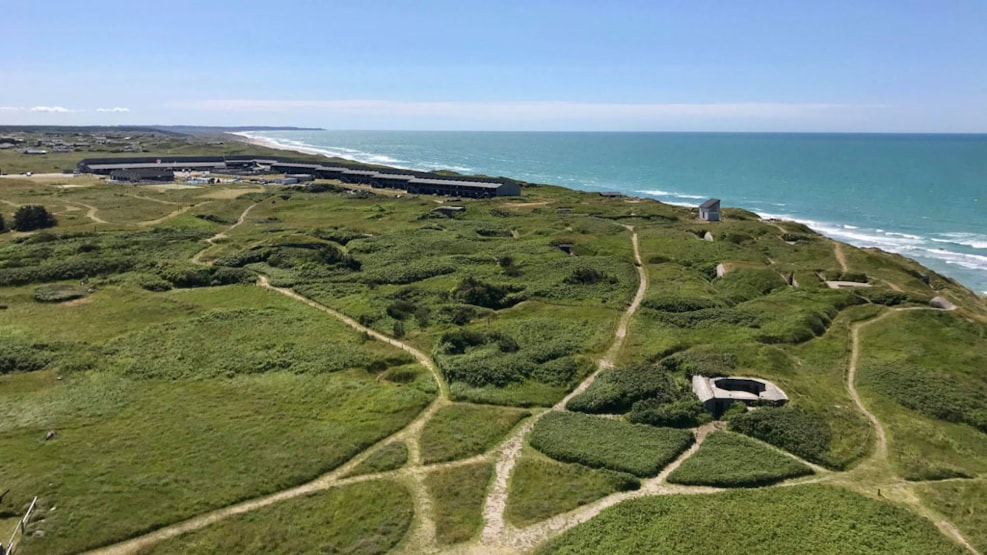 The Bunker Museum Hirtshals 10th Battery
Dive into the story and see how German soldiers lived during World War II. Explore the 69 bunkers associated with the 3.5 km trench. Join a guided tour during the summer.
Bunker Museum Hirtshals is the only excavated, complete German defence-installation from World War II in Denmark, which is open to the public. The Museum consisits of 54 excaveted bunkers along with many gun, mortar and machingun emplacements. There are also radar and searchlight installations. In all, the area consistes of 70 different locations connected by 3,5 kilometres of thenches.

You have in the summer months the opportunity to participate in a guided tour of the museum area.
Please note: The facilities are open all year, all day long. Read more about the opening hours and guided tours below.