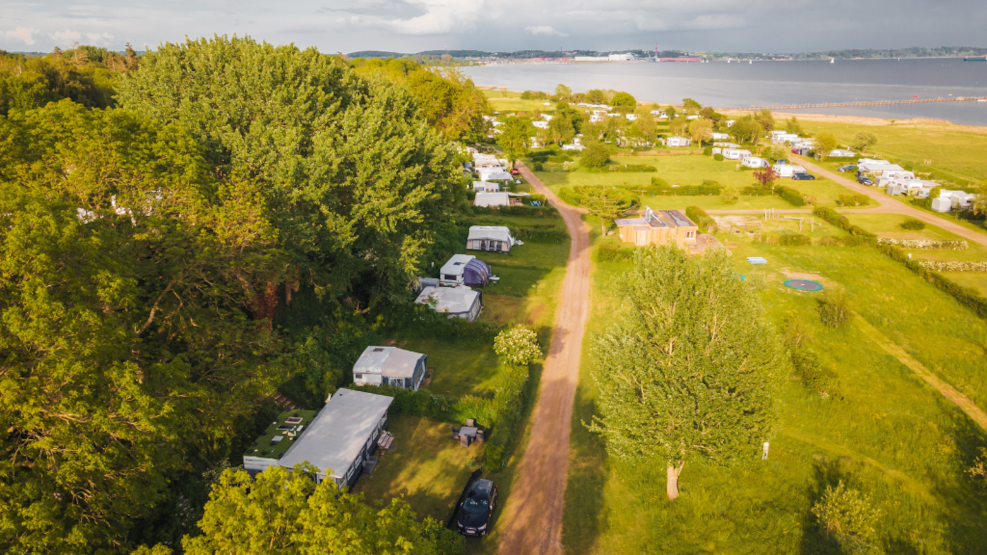 Byaasgaard - Camping, Farm Shop & Restaurant
Byaasgaard - Farm shop & Camping is situated directly at Roskilde Fjord, in between Frederiksværk and Hundested. A perfect site for people who want to spend time in nature and still be close to the city.
Here, you find big playgrounds, jumping pillows, bathing facilities, crab fishing from a bathing jetty, and plenty of cosy possibilities for every taste.
Byaasgaard - Farm shop & Camping lies in the middle of Halsnæs between Hundested and Frederiksværk, with the most beautiful view over Roskilde Fjord. Here, your children can have fun on the jumping pillows, at the climbing frame, or swim with mum and dad in the Fjord. We have a bathing jetty which brings you out to a nice spot.
Hillerød and Roskilde are only a 30-minute drive away, and Copenhagen and Elsinore are approx. 1 hour away. Byaasgaard - Farm shop & Camping has much to offer ... from cosiness to free hotspots.
Eatery
At Byaasgaard, you will also find Højbergs Spiseri, which offers a tasty experience and a cosy get-together. Join us for a long table dinner from Thursday to Saturday at 17-22 in the canteen, or take the food home in the living room, tent, or caravan. See what's on the menu.
Facilities
Bathing rooms for families and disabled persons, four rooms, approx. 10m2. Changing tables/rooms, laundry, communal kitchen, free internet through hotspots, bathing and boat bridge, fish table.
We are looking forward to welcoming you.