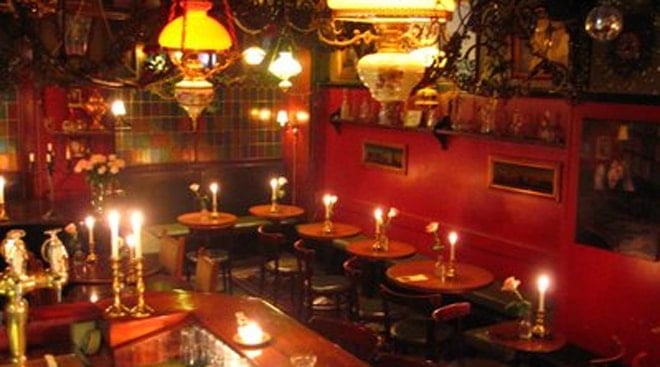 Café Intime
Café Intime in Frederiksberg holds a lot of history, and opened in 1922.

In the early years the customers had their own private and locked stall supervised only by the bartender. Maybe that's the reason why Café Intime slowly began to be known as a place where homosexuals came.

Every day in the week there are different kinds of events - you can for instance enjoy jazz every Sunday evening at the café.