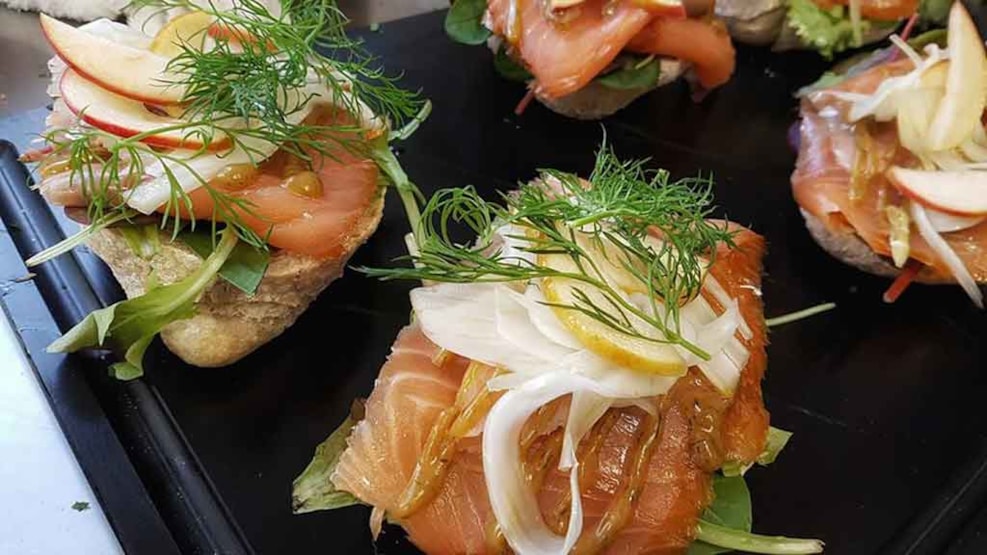 Café Lindholm
On the top of the Viking hills of Lindholm Høje, Café Lindholm is situated. In newly renovated surroundings, the café offers delicious dishes for the hungry museum guest - and a beautiful view of the Limfjord.
At Café Lindholm, every dish is homemade. Exclusively, the chefs use exquisite Danish produce and local ingredients when possible. The food contains lots of flavor and is inspired by Danish, French and Italian cuisine – and prepared with love.
Enjoy the delicious sandwiches, a healthy salad, charcuterie from local butchers, lovely coffee and tempting desserts.
Read more about Café Lindholm near Aalborg…