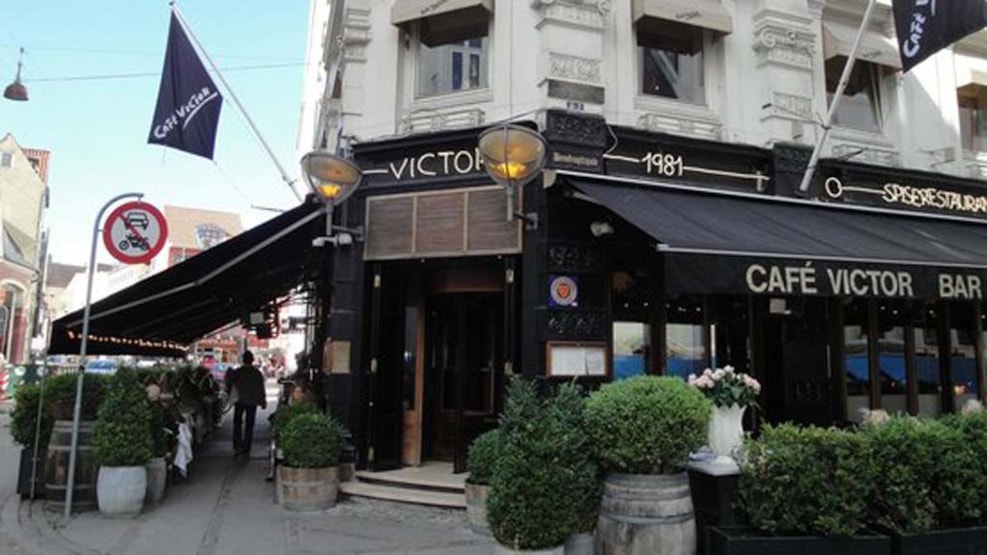 Café Victor
Café Victor in Copenhagen opened as a French/Italian-inspired brasserie in 1981. Always inventive and dynamic, and the café offers a splendid opportunity to indulge in excellent cuisine.

'See you at Victor!' is the going phrase, at least if you're a celebrity or working on becoming one. At this classy café there's a good chance of bumping into actors, authors, international business moguls - they're all here.

The first thing one notices is the huge window front, welcoming all to take a closer look. Inside, the café is tastefully decorated and lighted, and the open kitchen flames with activity.

Victor has friendly waiters and many regulars talking across tables, lending a special atmosphere to the place.