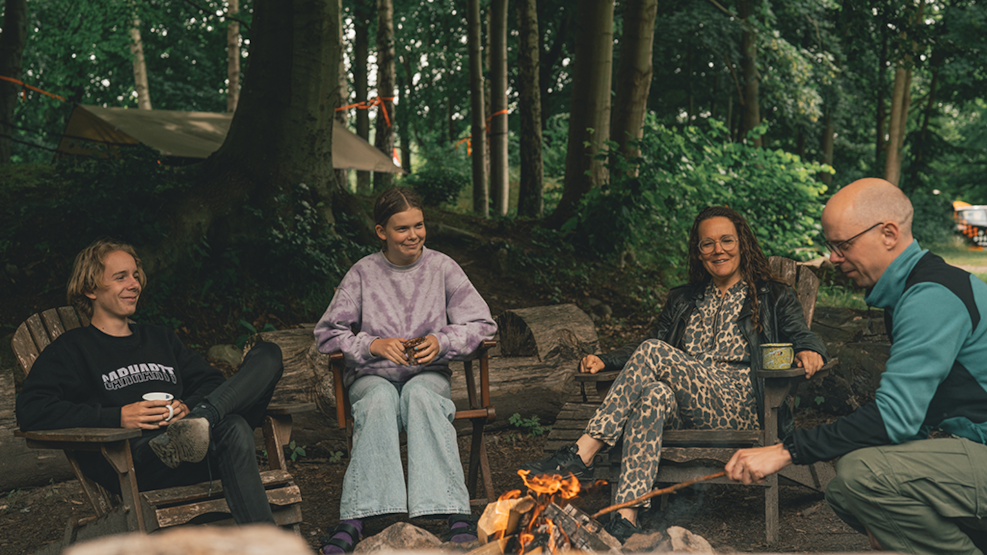 Camp Møns Klint
The dream about your personal oasis can become true on Camp Møns Klint. Give you and your family room for peace and freedom and experience a holiday with perfect balance between great activities and unique accommodation. Experience the great outdoors of the high hinterland of Møns Klint, the great chalk cliffs of Møn.
Camp Møns Klint is the easy way of renting both holiday and country houses or staying at the modern campsite. There is plenty of space and activityies for children. You can rent a boat and go fishing or bring your horse and experience the forest from a horseback. The houses are located in the beautiful and hilly area behind Møns Klint and are called The Lodge, Snow Whites House, The Fishing Cabin and the Land Agents Housing. The houses offer a unique experience and each house has its own character.
Camp Møns Klint has approx. 400 units for caravans, auto campers, or tents. The have 11 luxury family cabins and 6 moderate forest cabins, all which are for rent. On the cozy campsite there are many different activities for the entire family, such as: tennis, minigolf, boccia, beach-volley, outdoor pool, and playgrounds. The campsite has different service buildings where you can find bathroom facilities, kitchen facilities, laundry rooms, a shop with groceries, wireless internet and much more. The campsite lies right in the middle of the loveliest nature and is very close to Møns Klint and has several great bike routes and hiking paths nearby. From the camping site there is 3 km to the beach, 3 km to GeoCenter Møns Klint and 6 km to Klintholm Harbor.
For more information, prices and booking, you can visit the website