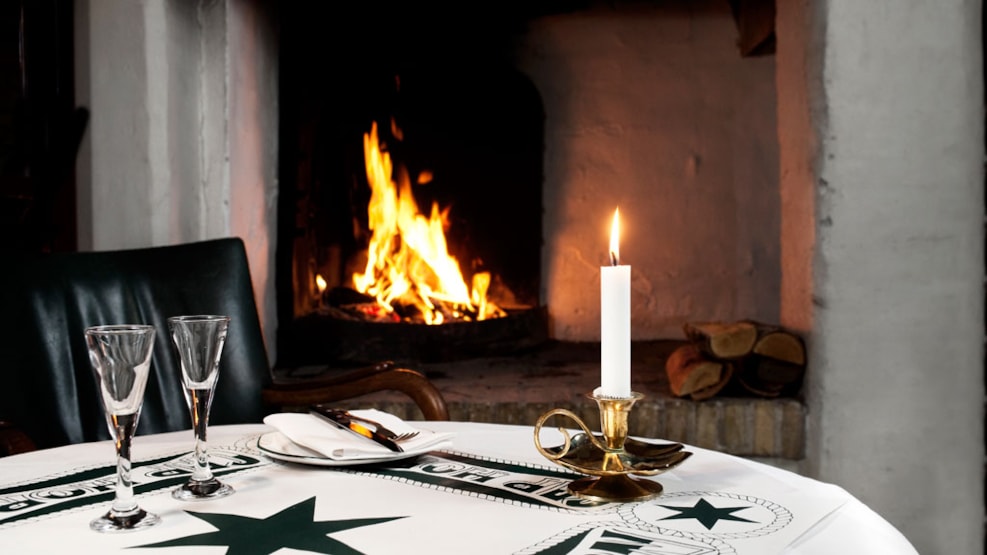 Cap Horn
Some way down the cobbled quay of Nyhavn in one of the beautiful old houses you find the restaurant Cap Horn.

In the old seafarers' world the passing of Cap Horn was something very special. In the same way it is the restaurant's intention to make the guests leave with the feeling of having experienced something special after a visit at this Cap Horn.

As one of the few places in Nyhavn, Cap Horn has kept is original interior with old walls, wooden floors, fireplace, chairs and plates that do not mach, and quaint knick-knacks placed here and there, all of which attribute to a relaxed and homely atmosphere.

Homemade and organic - brunch, lunch, or dinner

Every day the chefs prepare homemade food from the ground. The menu follows the seasons and the display of fresh products at the market.

The ingredients are organic when not compromising the quality standard of the restaurant.

In the morning you can get brunch, for lunch the menu offers both open faced sandwiches (smørrebrød) and lighter warm dishes. For dinner you can choose to eat a la carte or to get a three-course set menu.
Max capacity: 110 pax
Private dining: 50 pax