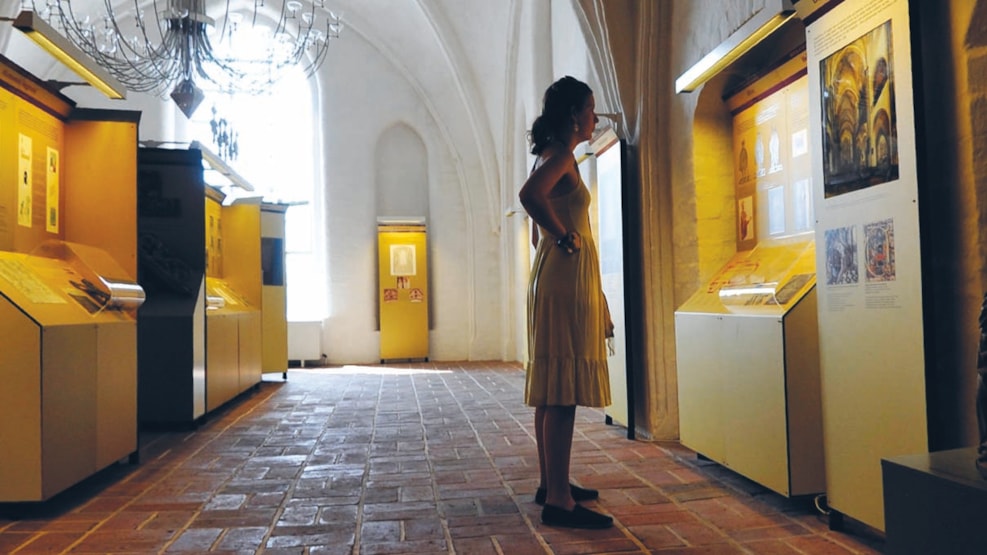 The Cathedral Museum

Situated on the first floor above the kings' graves in the amazing Chapel of Christian I the Museum is the hidden jewel of the Roskilde Cathedral.

The first floor holds the so-called "great hall" - one of the best preserved and most distinguished medieval rooms in the country, originally built for meetings of "The Order of the Elephant". 

The Cathedral Museum is supervised by Roskilde Museum and tells the exciting history of Roskilde from early Middle Ages until today. Among the most magnificent items there is a copy of the golden dress of Queen Margrete I.  

NB! The museum is not suitable for disabled persons.
There is no toilet in the church, but public toilets adjacent.