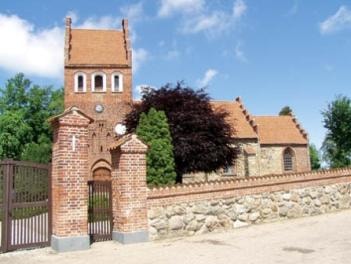 The church in Søborg
The Søborg Church was built in the beginning of the 13th. century as a parish church to the market town Søborg. In those days Søborg was royal property under the Søborg Castle and it is likely that the church served as royal church, too.

That is the reason why, today, the church seems very big for a small village.