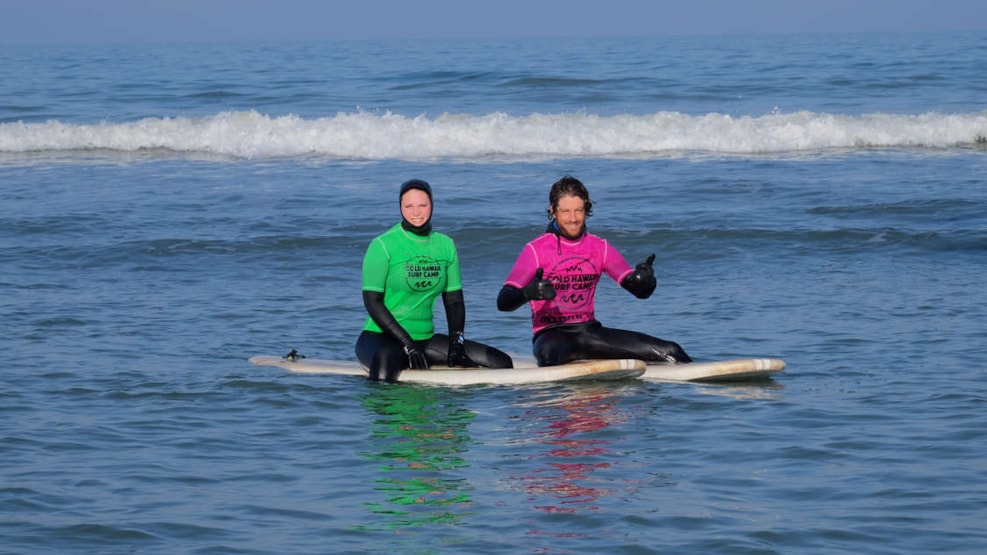 Cold Hawaii Surf Camp in Klitmøller
The town of Klitmoller is well known as one of the best locations for surfers at all levels, in Northern Europe.
And with it's wild and magical coastline combined with our worldwide experience, professional crew and local knowledge, we promise you the best surfing experience.
Located in Klitmoller, Thy, only 150 meters from the beach, Cold Hawaii Surf Camp is offering the ultimate extreme feeling.
Even if you're used to surfing only on the internet, no matter how young or old you are, this is where we are getting to know a new world between the waves while having the most fun and exciting time of your life!
With your family, your work, your boy/girlfriend, your friends or just by yourself, this is the place to forget about the everyday life, meet new people and open your eyes for a pure freedom of riding waves.
Please use the booking form on our website.