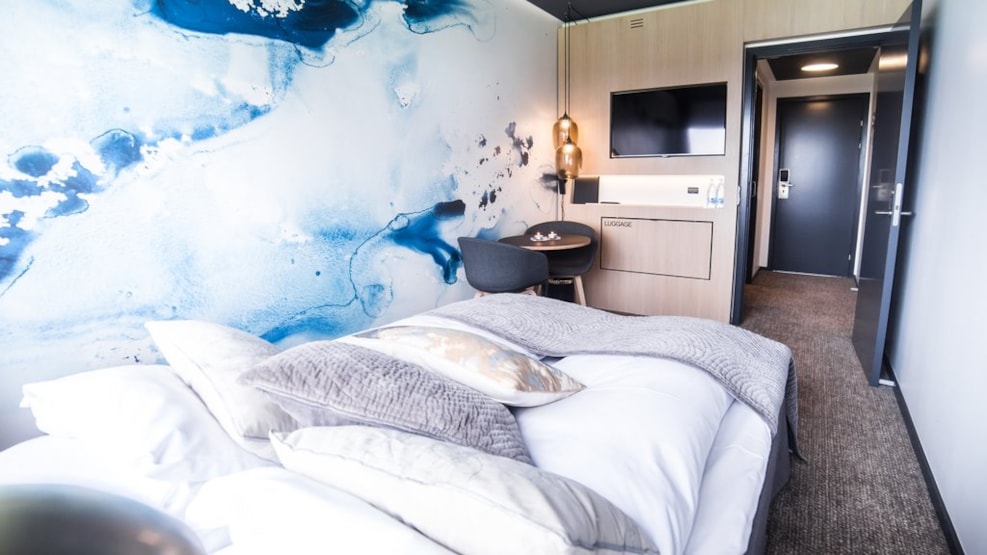 Green Experience
Comwell Roskilde
Comwell Roskilde is situated close to Roskilde Fjord with a fantastic view of the water and with the beautiful nature just outside the main entrance. This makes it the perfect place for a relaxing weekend or a longer vacation. Being situated close to the forest and the beach, makes it possible for many different outdoor activities.
The hotel is located only a short distance from the main tourist attractions, such as the Viking Ship Museum, Roskilde Cathedral and the city centre, with its many shops and cafes. If you arrive by car, we have a free parking area, if not, local transportation is close to the hotel.
Inside the hotel, we offer many different activities as well, whether you want to use the fitness center, the pool table, relax in the bar area, or perhaps enjoy the wonderful sunset at the terrace, with a view of Roskilde Fjord. 
The restaurant is open daily and serves food based on the season prepared in cooperation with our head chef Rasmus Rasmussen, who won the competition of best Conference Chef in the world, held in Chicago.
We look forward to welcoming you to our beautiful hotel!
For inquiries or booking, please contact us at +45 46323131 or visit http://www.comwellroskilde.dk/