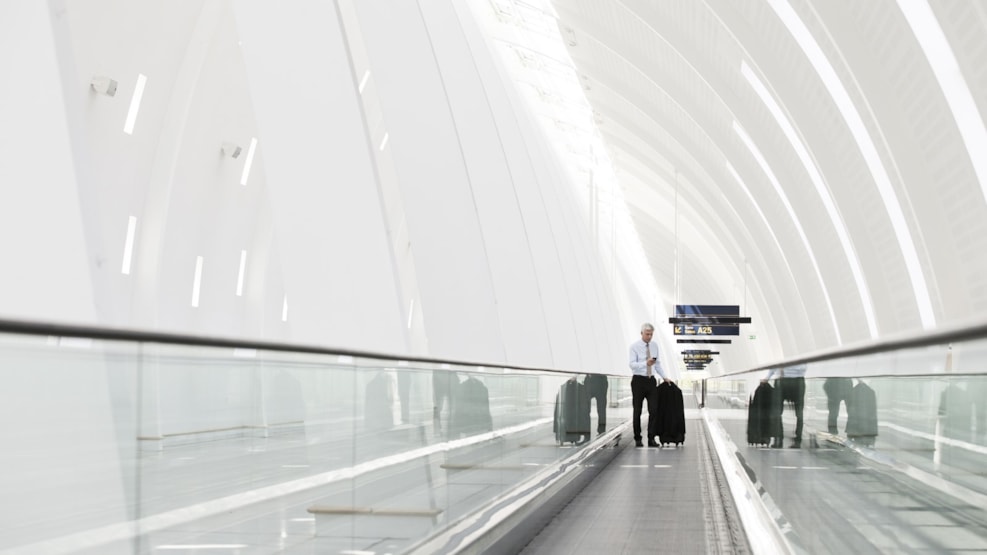 Copenhagen Airport
Copenhagen Airport, Kastrup, is located just eight kilometres from the centre of Copenhagen. With its 60.000 daily passengers, it's the largest airport in Scandinavia.
Copenhagen Airport was founded in 1925, and today it's the biggest and busiest airport in Scandinavia. It's a junction for travellers, and it contains 3 terminals. Terminal 1 only handles a few national flights, and most international flights will be from Terminal 2 or 3 – so will most national flights, and those going to Greenland and the Faroe Islands.
All international arrivals will be in Terminal 3. In the area between Terminal 2 and 3, you'll find luggage storage and customs – relevant if you need to register for VAT refusion. On the "airside" of the airport, you'll find a variety of shops, restaurants, and services. It's all gathered in one big area making it easy for you to get to, no matter if you're travelling from Terminal 2 or 3. In the same way, it's easy to access the gates, which are all connected to the area.
Transport to and from the airport
You have several options when it comes to transportation to and from the airport. Situated just 8 kilometres from the city centre it's a short journey. It takes between 13 and 35 minutes depending on which form of transportation you choose. We recommend for you to look up your further travels from the centre of the city since it will have an impact on which transportation would be the best for you.
Trains from Copenhagen Central Station and the airport departs every ten minutes (in the daytime), and the journey is about 15 minutes. From Copenhagen Central Station you find connections to the rest of the city, and the country, by metro, train, S-train or bus. 
The Metro runs around the clock, and stops at Kongens Nytorv, Nørreport, Frederiksberg and Vanløse. If you get off at Kongens Nytorv, you can change to one of the newest metro lines M3 or M4. M3 takes you around the city, a circle of 17 stops in total taking only 28 minutes. M4 goes to Nordhavn and the cruise terminals. A ride with the metro to Kongens Nytorv takes around 13 minutes. 
A bus ride is as cheap as the train and Metro, but the ride is a lot longer. You can hop on bus 5C right outside Terminal 3, and it'll take you 35 minutes to get to the central station. 
A cab ride is the most expensive way to get to and from the airport. To Copenhagen city centre it will cost around DKK 250 and 350. Taxi stands are located just outside terminal 3.
Bus terminal at the airport
Besides the public busses, several bus companies stop at Copenhagen airport. Abildskou Bus line 888 runs from Jutland in West Denmark to Copenhagen. It stops right outside Terminal 2. 
The Greyhound Bus line 999 runs from Malmö to Copenhagen and stops at Copenhagen Airport by Terminal 3 and in the city centre.
Free public transport with Copenhagen Card
With a Copenhagen Card in hand you don't have to worry about zones and ticket prices, as you get unlimited transportation in the entire Capital Region (including to/from Copenhagen Airport). In addition, you get free admission to more than 80 attractions and museums as well as discounts on several restaurants, cafés, sightseeing activities etc. The Copenhagen Card is valid for 24, 48, 72 or 120 hours.
You can easily preorder your Copenhagen Card online and pick it up upon arrival at Copenhagen Airport and start using it right away e.g. the Metro to the city centre.