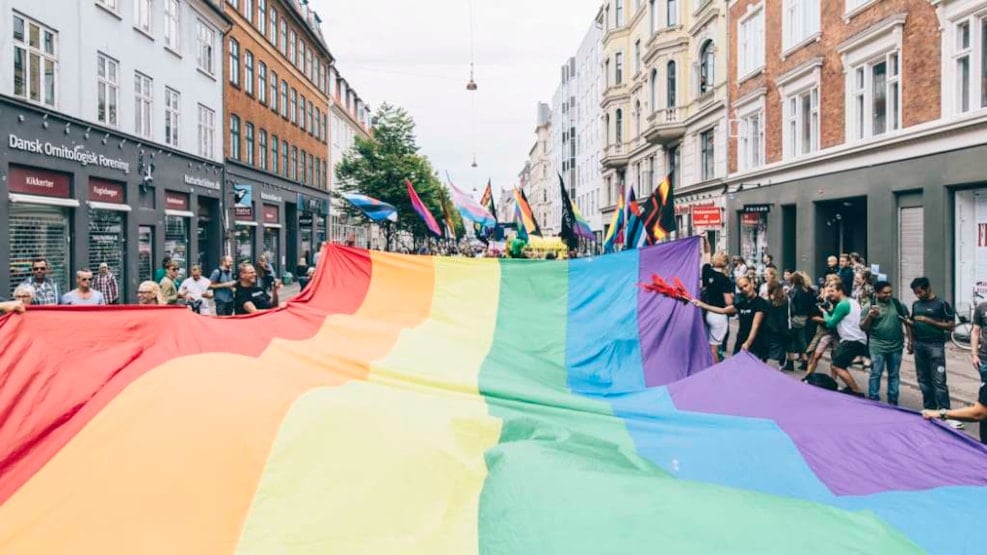 Copenhagen Pride
Every August, Copenhagen Pride takes place. While it is recognisable with glitter and glam and queers and queens, its seriousness cannot be undermined. It is a week full of activism to create a more inclusive Copenhagen – and world!
The Copenhagen Pride started in the 1970s and has since undergone many transformations to be the event that it is today. The passion and idea behind it have remained the same: inclusivity for all.
The event stretches over a week and is notorious for two things in particular: The events during the week and the Pride Parade. During the week, big tents are set up all over the city, where discussions, cultural events, workshops, sports events, bingos, and much more take place. Most of the events take place at City Hall Square, which is known as Pride Square, during the week. Most of the events are body-inclusive, so everyone can attend them. Many of the events are also in English, so more people can be included.
Some of the previous events have included Drag Bingo, transgender rights discussions, queer asylum, DJs, friendship speed dating, dog meetups, alliances between minorities, family picnics, human rights talks, queer parenting classes, neurodivergent discussions, and silent discos. There simply is something for everyone, regards of gender, ethnicity, and sexuality.
The icing on the cake is the Pride Parade that always takes place on the Saturday. The Parade starts in Frederiksberg and moves down Vesterbro to ultimately end at the City Hall Square. It is important to remember that while it is fun and people are partying, it is also a demonstration where LGBTQIA+ fight for acceptance and rights. You can either watch the parade or join in – everyone is welcome to join the fun as long as they remain respectful. As Lady Gaga put it, "don't be a drag, just be a queen!"