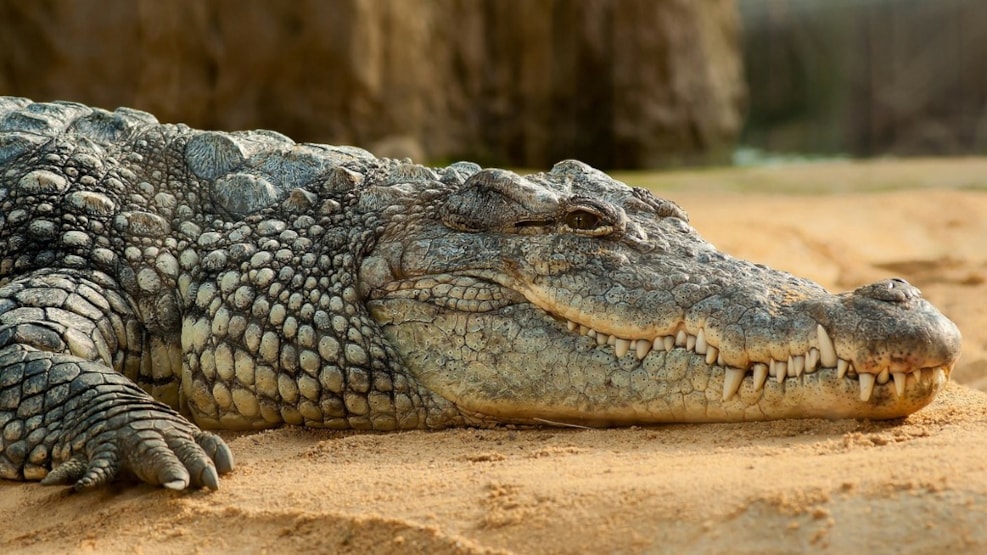 Crocodile Zoo
A zoo with bites in it – see crocodiles of all sizes, keep a python snake or greet monkeys and tree leopards.
Your visit
In Crocodile Zoo you can experience crocodiles of all sizes and greet snakes, monkeys and giant turtles, and as the only place in Denmark you can also see tree leopards! Visit the Crocodile Zoo and get an exciting experience, which gives an understanding of how amazing crocodiles are and how necessary it is to preserve them.
Meet the Giants
Have you felt the rush in your stomach when you suddenly face Europe's largest crocodile Sobek at more than 5 meters? Have you ever met Medusa? The giant snake weighing over 100 kg, which requires 8 men to lift her 6 meter long body! Or have you seen the huge frog Storm of 2 kg?
Behind the façade
Crocodile Zoo is a matter of the heart that is based on passion and a strong set of values with an absolute focus on crocodile and nature conservation. Crocodile Zoo is an important and major player in the fight for the conservation of crocodiles.
Make a difference
When you buy a ticket, you simultaneously support the conservation of crocodiles. Crocodile Zoo releases 200 Orinoco crocodiles annually in Venezuela. Learn much more about the different projects and what it is you support when you visit the Crocodile Zoo.
NatZoo
See the crocodiles by night or some of the animals that you don't see during the day.