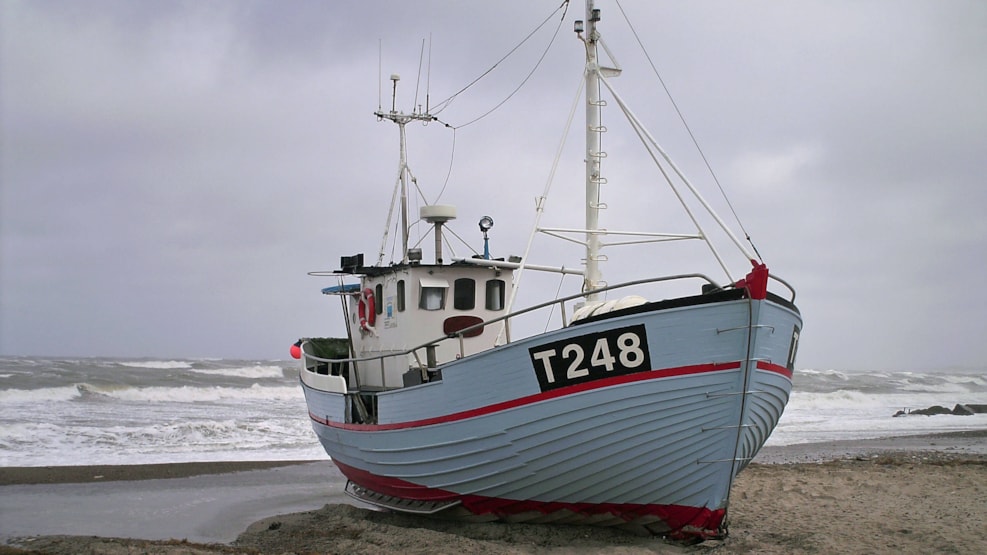 The Cutter T248 Skagerak
Join T248 Skagerak on an angling trip to the Yellow Reef from Vorupør.
The cutter T248 Skagerak has been sailing with anglers from the beach in Vorupør by the North Sea since 1992.
T248 Skagerak is an original coastal boat with very good deck space for everyone on board. The trip starts either at 05.00 or kl. 06.00, where we are hauled out from the beach in Vorupør. Then there is 1-5 hours sailing to the good fishing spots at the Yellow Reef and old shipwrecks.
Once the catch is in house, the fish are cleaned for you and put in boxes of ice so they can stay fresh. If you are interested, you can also learn how to fillet your fish.
When we come ashore, you can get your fish frozen by renting space in the freezer at the landing site.
Contact Ole for further information fiskerole@privat.dk