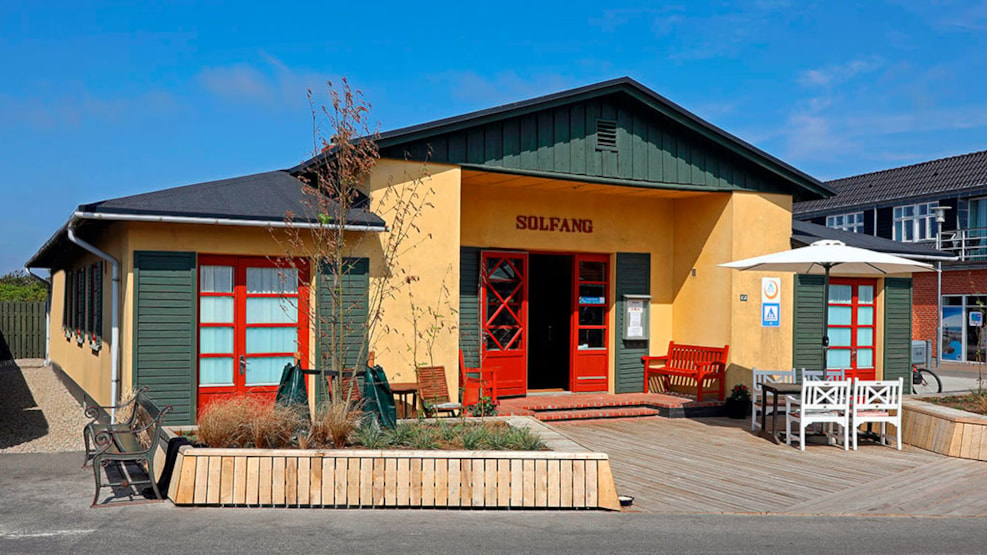 Danhostel Henne Strand
Built in 1937, but carefully modernized.  A children's playground, as well as well-stocked shops selling everything from food and clothing to beach gear and amber are within a distance of 300m. A fischmonger calls twice a week. The hostel's kitchen is at the disposal of all guests.

Distance to the beach is 500 m, where the sea can be rough or smooth, depending on wind and weather.  There is a life-guard.
A smaller house with swimmingpool is just 300 m away, a larger one, 5 km.  Birds, deer and foxes are to be found in the pine plantations and beechwoods, dunes and salt lakes; in the sea, there are seals and dolphins.  The area is perfect for walking and cycling and for exploring westernmost Jutland.  Occasionally amber is washed up on the shore.