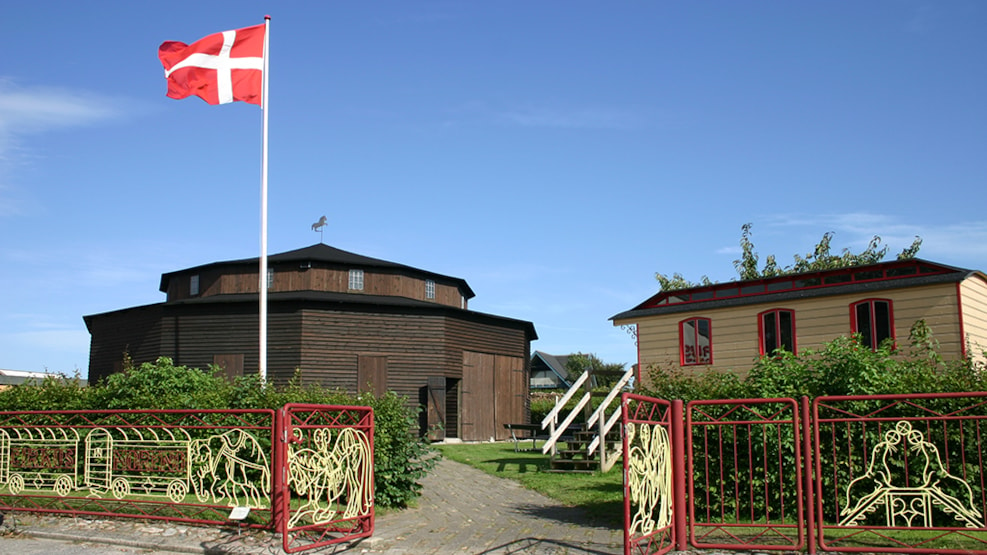 The Danish Circus Museum
At the Danish Circus Museum in Rold, the whole family can explore the history and magic of the circus world.
Unleash your inner clown, balance plates on a stick, or dive into 200 years of Danish circus history. At the old winter quarters of Circus Miehe in Rold, visitors are welcomed into a magical world where they can experience both the glamorous life inside the ring and the tougher life outside.
Circus wagons, glittering costumes, old posters, and circus artifacts are on display, and in a special area, equipment and costumes are available for visitors to play circus performers themselves. Right next to the museum is the more than 100-year-old, twelve-sided riding hall - built in wood with a real circus ring.
Visit nordmus.dk to learn more about events and the possibility of hosting children's birthdays at the museum, which also has a lovely little shop offering everything a true circus enthusiast could desire.