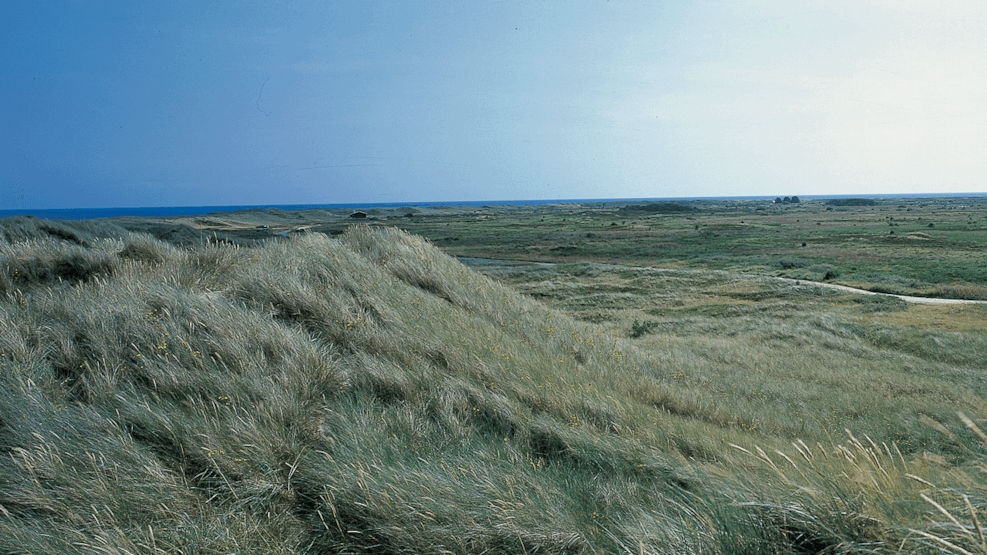 Danzigmand
Danzigmann beach is located east of Østerby Havn. Danzigmann is very impressive with the high dune range.
For a long period, the many strandings at Læsø constituted vital income for the residents of Læsø.
It is said that the evening prayer was "but if it is the Lord's will that they should run aground, then let it happen on our reefs".
Danzigmann is named after a ship from Danzig that ran aground in 1741.
West of here, at the seal reef, there are good chances of seeing seals.
Danzigmann is probably the windiest of the Læsø beaches, but nice and cool on really hot days.
It is possible to find amber at Danzigmann.