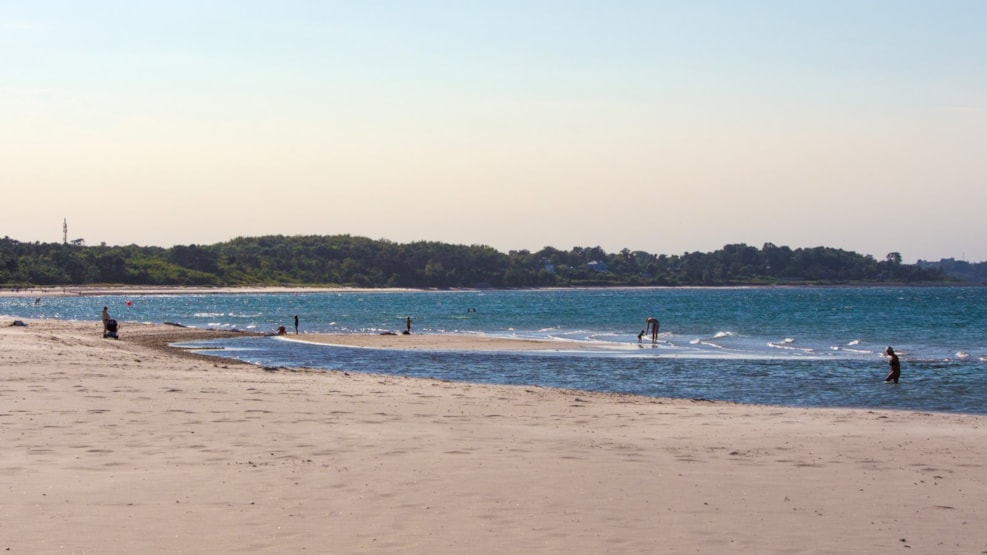 DCU-Camping Hornbæk
Modern family camping site near a plantation and beach
DCU-Camping Hornbæk is a modern family camping site with a unique location in the beautiful nature on The Danish Riviera; next to Hornbæk Plantage and only 800 m away from a wonderful sandy beach surrounded by high dunes. The site has in recent years undergone an extensive renovation and appears today with modern facilities.
Open all year round
Hornbæk Camping is open all year from 1 January to 31 December. Many guests come from the greater Copenhagen area, but the site is also a favoured transit place for Swedish and Norwegian campers.
Hornbæk - a lovely seaside resort with history
Hornbæk was originally a small fishing hamlet on the north coast, which in the 1800's attracted artists from Copenhagen, who were later known as the Skagen painters. After the artists came the tourists, and Hornbæk became a fashionable seaside resort with celebrities, the Hornbæk Revue etc. Today Hornbæk is a cosy seaside resort with a magnificent beach, a harbour with a cosy atmosphere, excellent restaurants and cosy cafes. Fellow-townswoman Ilse Jacobsen, internationally known for her fashionable wellingtons, shoes and clothes, owns several shops and the spa Kurbadet in Hornbæk.
Short distance to major cultural experiences
Hornbæk Camping is located right in the middle of nature but only has 45 km. to Copenhagen's many cultural activities and 12 km. to Helsingør/Elsinore with Kronborg Castle, The Maritime Museum of Denmark, ferry service to Sweden etc.