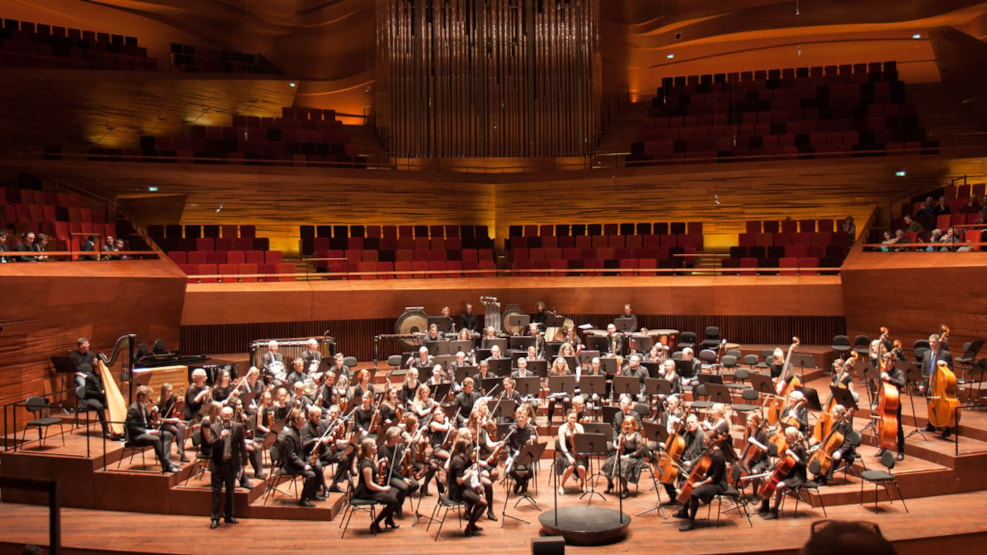 DR Koncerthuset
The concert hall DR Koncerthuset in Copenhagen is designed by French architect Jean Nouvel. The acoustics are amazing, and in 2012 the venue was named one of the 10 greatest concert halls of the new millennium by the renowned British magazine Gramophone. 

Decisive choices and big contrasts mark DR Koncerthuset. Mat, grey concrete walls play up to floors of bright steel squares, and from the glass roof in the spacious foyer, there is a glimpse of the stars.
The concert hall in Copenhagen's Ørestad area houses four different halls. Each varies in architecture and expression, ranging from the big hall in warm colors, over the cooler one in black and white, to the intimate hall in red.

The architect Jean Nouvel worked closely together with the Japanese acoustic specialist Yasuhisa Toyota, and each of the four halls has variable acoustics that can be tailored to a given ensemble or musical genre.
See DR Koncerthuset's concert calendar.
Please note it is only available in Danish.
Read more about guided tours of DR Koncerthuset and the Danish Broadcasting Corporation's premises DR Byen, which it is part of.