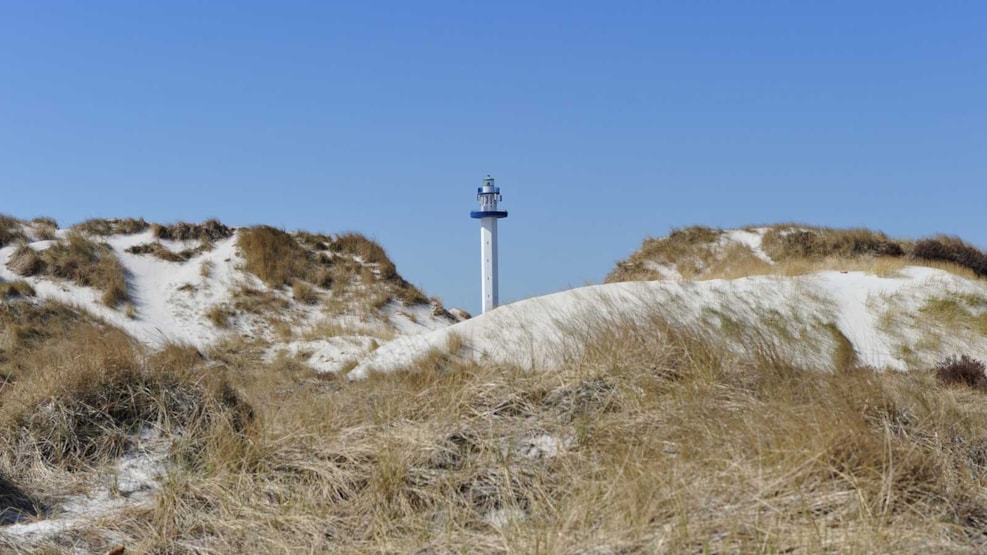 Dueodde Strand
The most famous beach on Bornholm.
The sand is ultra-fine and inviting. The water is clear and clean with lots sand bars, so there is both shallow and deep water close to the shore.
From the large, main car park in the woods a ramp of more than 500 metres in length allows you take your bike, buggy or wheelchair through the dunes to the beautiful beach. The car park has a kiosk, toilets and a bus stop.
The beach extends for several kilometres on both sides of the southern tip of the island.It starts in Snogebæk as a narrow, almost private beach for the holiday cottages ? broadens out to a width of several hundred metres at the point and ends as a narrow beach by the name of Jomfrugård, which is regarded as a nudist beach.