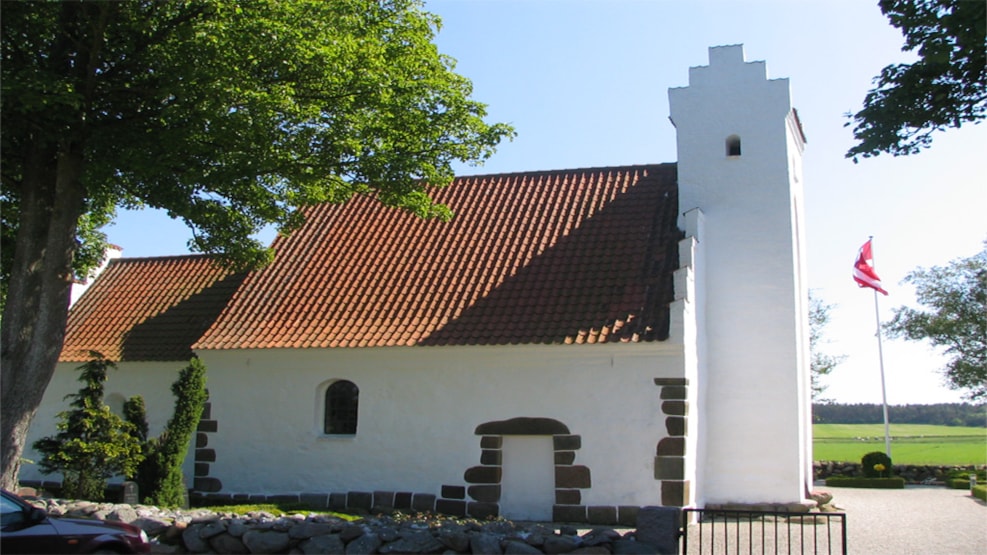 Ebdrup Church
Ebdrup Kirke was the first building in Ebdrup. The church was built in the 12th century. Unlike most other churches, the church is located in a lowland.
For many years, the church belonged to Gl. Ryomgård, and has thus been through many owners over time until several inhabitants bought the church in 1824.
The church was originally built as a Romanesque choir and ship. The building materials are raw and split boulders set in lime mortar. Characteristic of the church are the squares that mark the corners of the building.
The small tower is open to the west (stilt tower). The year 1786 marks a renovation. 
The porch was built in the late 18th century and has walled 3 round-arched Romanesque window sills and a medieval tombstone with carved cross.