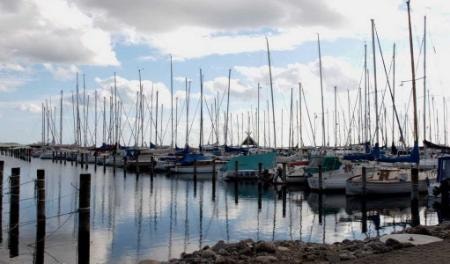 Egå Marina
Egå Marina is one of the largest yacht harbours in Denmark.
It is often used by visiting sailers prefering a more quiet harbour. Not far from the mouth of Egå River the Strandparken area is located. Here you will find a lot of sailing activities - including a windsurfer school (possible for tourists to buy a surfing tour).
Services available
This yacht harbour is included in a free port arrangement.
Water-crane lifting up to 20 tons.
Washing machines and tumbler
Toilets
Restaurant and café
See what others are sharing on Instagram